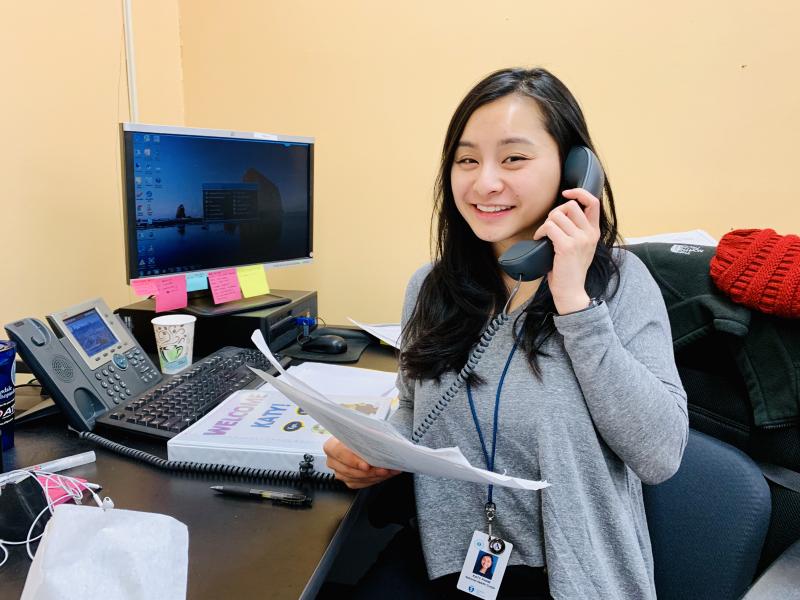 When I first applied to National Health Corps Chicago, I was simply looking for a program through which I would grow professionally, gain clinical exposure and improve my understanding of serving   the diverse and underserved communities of Chicago. However, as I approach the 5-month mark of being involved with National Health Corps Chicago, I have come to realize that I have gained so much more than I ever hoped.
Serving as one of the patient navigators at the Illinois Eye Institute Princeton Vision Clinic, I am responsible for ensuring proper patient follow-up by calling young patients' families and helping them schedule follow-up appointments, or referring them to a specialist for further care. The population we serve reside in diverse and underserved neighborhoods throughout Chicago. Many parents speak limited English or have barriers to access health literacy. For this reason, calling parents can be a daunting task; however, with the help of the clinic doctors and staff, I have improved my communication and patient navigator skills.
During my first week at my host site, I was terrified to call parents and explain their child's diagnosis and the required next steps after their visit. However, the doctors at the clinic not only worked endlessly to keep me informed enough to make these calls, but also encouraged me to be curious and expand my own knowledge beyond what I needed to know. Having a supportive learning environment at Illinois Eye Institute Princeton Vision Clinic  has been an amazing experience that has allowed me to gain a greater understanding of the eye and common pediatric visual disorders. In addition, with the doctors and staff as my mentors, I have become a stronger communicator who easily manages multiple calls on the line and can simplify complex medical jargon into terms that are more accessible for everyone to  understand. However, my greatest accomplishment so far has been conducting follow-up calls to Spanish-speaking patients and their families. Prior to the start of my term, I had only taken 2 years of Spanish in high school. Since French and Spanish sound very similar, I had always been able to understand bits of Spanish, but after making rounds and rounds of calls to our Spanish-speaking patients, as well as practicing with the clinic staff, I can confidently say that I am much more comfortable holding a conversation, scheduling patients, and re-explaining the patient's diagnosis-all in Spanish!
As my term is coming to an end and I prepare for medical school in the fall, I can't help but be so thankful to be able to improve my communication skills in both English and Spanish in the safe and positive learning environment that is provided for me at the Illinois Eye Institute Princeton Vision Clinic. It makes me so proud to actively work toward my goal of helping underserved communities  receive the care they deserve. I am so happy to be a part of the effort to make our clinic more accessible and welcoming to all patients.
---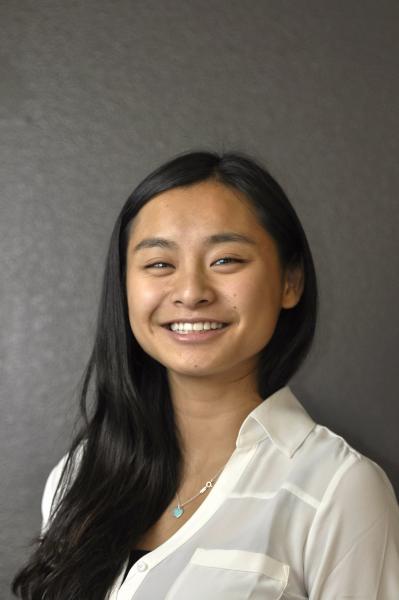 This blog post was written by 2018-19 NHC member Katy Pham.
Katy is a Patient Navigator at Illinois Eye Institute at CPS Princeton School.