Hi there! My name is LaShyra, or "Lash", Nolen, and I am excited to serve as a 2018-2019 member of the National Health Corps (NHC) in Chicago. Born and raised in Los Angeles, CA, my mother instilled in me at an early age the importance of education.  As I matured I fell in love with the sciences and decided I would like to serve people as a physician. It wasn't until my time at Loyola Marymount University, however, that I realized the importance of using my privilege of education to advocate for and alongside marginalized populations. From serving as a member of the Belles Service Organization, advocating for domestic violence survivors, to translating for patients at the Venice Family Clinic, service to others was at the forefront of my college experience.
My passion for advocacy led me to spend my post-grad year in La Coruña, Spain as a Fulbright Scholar teaching Spanish high school students about the importance of social justice and community service. After my year in Spain I decided to become a member of NHC because I knew my experiences would help me grow as a future physician who will serve underserved populations. This year I will be serving at the Albany Park Heartland Health Center location as a Health Educator for patients combating chronic diseases. After my year at NHC I plan to attend medical school to pursue an MD/MPH dual degree and later become a physician and public health practitioner working in medically underserved communities. I am excited to explore the city of Chicago and am looking forward to serving alongside the other inspirational NHC members. Also, Chicago is a dynamic city where I am sure I can continue to practice my passions of playing basketball, running, exploring new places and eating delicious food!
---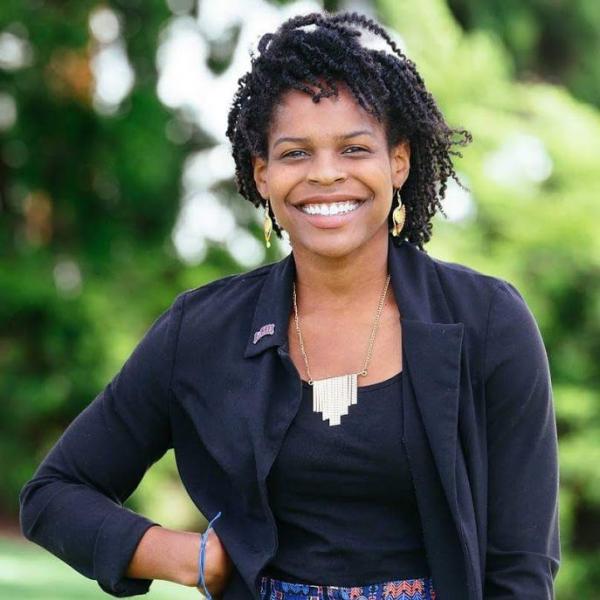 This blog post was written by NHC Chicago 2018-19 member Lash Nolen.
Lash will be a Health Educator at Heartland Health Center- Albany Park.