Hi! My name is Avanthi Chatrathi and I will be serving as a Community Health Educator at Advocate Children's Hospital this upcoming service term. I recently graduated from George Washington University (GW)  with a Masters of Public Health. During my time at GW, I concentrated in community oriented primary care, which focuses on improving access to primary care services for underserved populations through different methods, such as health education. Before getting my masters degree, I attended Northwestern University and graduated with a degree in Cognitive Science and Global Health. During my time at Northwestern, I worked part-time at the Evanston Department of Health and Human Services, where I first learned about health education and delivering it to the surrounding community.
I am most looking forward to using the skills I've gathered during my education and applying them as a health educator. I am also looking forward to gaining more skills--I feel like actually working in the field provides an experience that education doesn't necessarily provide. I am excited to be moving back to Chicago as well to be close to friends and family in the area.
---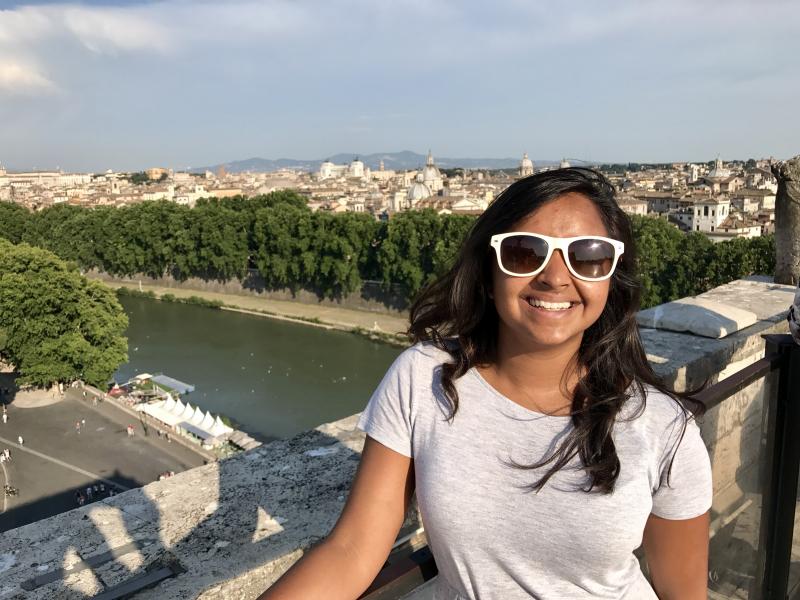 This blog post was written by NHC Chicago 2017-18 member Avanthi Chatrathi.
Avanthi will be a Community Health Educator at Advocate Children's Hospital.