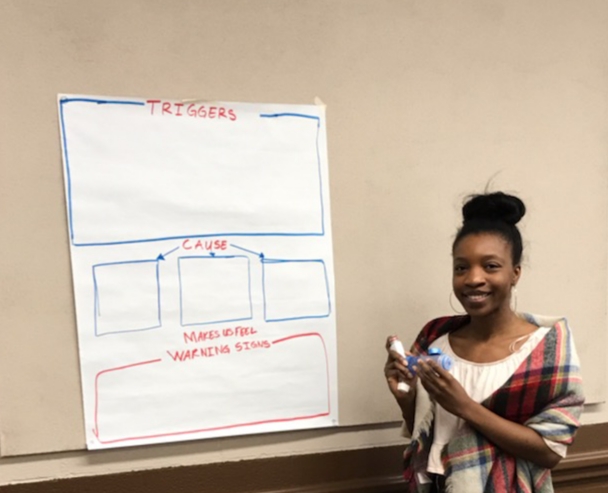 Teaching others how to manage their health is not always easy, but teaching youth about disease management can be especially tricky without the proper communication techniques. How do you simplify complex medical information in a way that can be easily retained by children and teenagers? As an asthma health educator at Respiratory Health Association, I serve students by teaching them about asthma; specifically, how it affects their bodies, and how to prevent asthma flare-ups. It is important to be clear and creative in my communication when presenting material on asthma management to students, which requires more practice of the material. If I am able to effectively communicate with students, then this allows them to gain the knowledge on asthma and successfully manage their own health.
In order to be prepared to communicate effectively with students, RHA's asthma health educators participate in extensive training sessions to develop clear and creative talking points to use while presenting to the students or community members who don't have detailed knowledge about asthma. At first, it was difficult for me to understand why it was necessary to train for such a long period of time. However, after further reflection it was clear that it was necessary to practice these skills to better inform the children, teenagers, and school administrators who might not feel equipped to deal with chronic health issues, such as asthma. After my first presentation, I was grateful for the time spent correcting mistakes and practicing new ways to effectively the material. The information seamlessly moved from my mouth as I observed the expressions of understanding across my audience's faces.
Similarly, it was rewarding to see the same reaction when I spoke to local students a few weeks later about how smoke and cigarettes can affect their asthma. During training, we discussed what we believed were the most important topics to address during this section of the program, such as the tobacco industry and marketing tactics that aim to increase smoking amongst teens. Then, during our conversation, my students and I were able to have an engaging discussion about these issues. They had many great follow-up questions about smoking and its effects on asthma and their overall health. If I did not use relatable language and examples that encouraged them to participate in the discussion and voice their opinions, my students might not have learned the necessary information to help them make informed decisions about smoking.
Serving as an asthma health educator has taught me to be mindful of the language I use when communicating with my students about their health. I look forward to reaching more students to help them successfully fight their asthma and encourage them to advocate for their own health. As a future physician, these experiences from my year of service will be invaluable as I continually hone my communication skills to better serve my patients.
---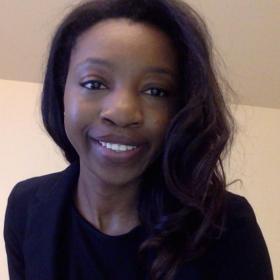 This blog post was written by 2018-19 NHC member Sandra Folarin.
Sandra is a Health Educator at Respiratory Health Association.