My name is Amanda and I will be a Health Educator at the Erie Family Health Center- Clemente. I moved to Chicago last October from Boston and have really enjoyed exploring my new city! I love to travel and be outside-hiking, swimming, kayaking, camping, etc... The thing I love to do most, though, is cook!
In Boston, I graduated from Northeastern University with a BS in Speech Pathology in 2013 and worked as an Early Intervention Specialist for Boston Children's Hospital for two years. When I moved to Chicago, I wanted to explore my personal interests and what drove me to be a happy and healthy person. I found an internship position for the Active Green Space crew at the McCormick Tribune YMCA, where I taught nutrition and cooking basics to the head start kids. I also worked on a curriculum for the Foodies teen group, where my team worked on goals and content focused on giving teens skills in the kitchen that translated to other areas of their lives. I was able to attend Consortium to Lower Obesity in Chicago Children (CLOCC) trainings and Northwest Food Partners Network meetings. Being involved with people who are driven to help people through food justice was my inspiration to apply for the National Health Corps position.
I am looking forward to getting to know how non-profit health centers work in Chicago and teaching health classes. With a lot of my work and volunteer experiences, I've found that expectations of the job or service rarely matches the reality, and I'd like to go in with an open mind and listen to the needs of the organization and the people they serve.
---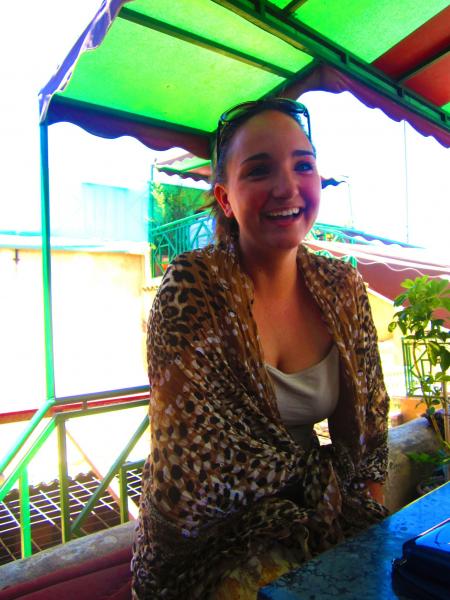 This blog post was written by NHC Chicago 2017-18 member Amanda Robinson.
Amanda will be a Health Educator at Erie Family Health Center- Clemente/Teen Center.