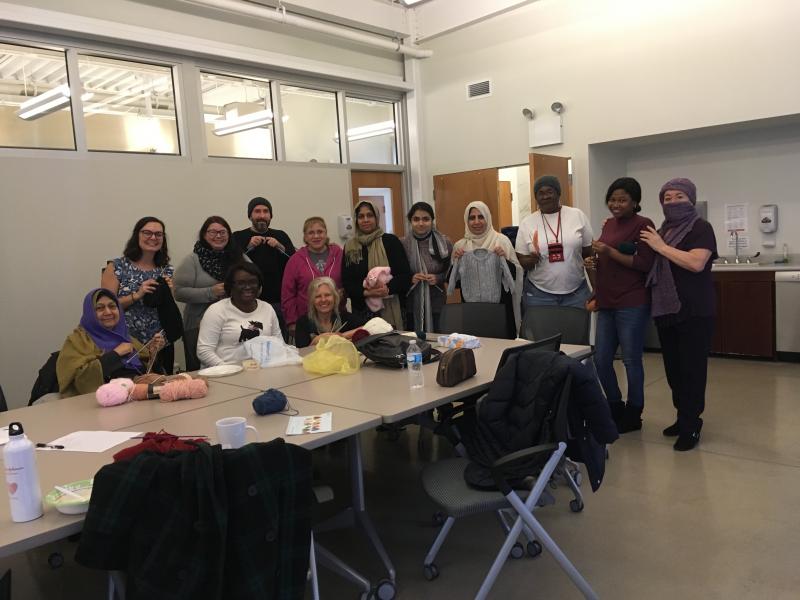 We have long known that stress is detrimental to both mental and physical health. In response to this understanding, mindfulness in the United States has become increasingly popular. Mindfulness meditation programs are associated with reduced anxiety, depression, and pain. Unfortunately, mindfulness and meditation are hard. They require one to sit down, be silent and practice observing the mind. Many people who try mindfulness and meditation struggle to keep their mind and body still, thus the benefits of the practice are not reaped.
My mom taught me to knit at a young age and I always loved the way it kept my hands busy, allowing my mind to focus on other things. Physiotherapist Betsan Corkhill has done research on the benefits of knitting. She states, "Mindfulness can be a difficult technique to teach, particularly to those who need it the most—the highly stressed, those suffering chronic pain or depression. These conditions make it difficult to concentrate the mind. Knitting is exciting because it opens up the benefits of Mindfulness to everyone". The repetitive motion of the stitches induces a meditative-like state and can lower heart rate, blood pressure, and levels of the stress hormone cortisol according to Dr. Herbert Benson, founder of the Mind/Body Medical Institute at Massachusetts General Hospital in Boston. Knitting directs focus on a single task clearing the mind of other stressors or distractions. For this reason, I decided to combine these two activities in a "Mindfulness Through Knitting" class at my host site: Heartland Health Centers on Devon.
The patient population that we serve at Heartland on Devon is very diverse with many different languages and cultures. Since knitting does not require a lot of verbal communication, it is inclusive of all patients regardless of their native language. We spend an hour knitting and drinking tea, and a half an hour specifically talking about the stress relief and mindfulness benefits followed by low impact chair yoga or deep breathing exercises. Since we allow participants to take their projects with them we are also equipping them with a tool they can used if they are feeling anxious or stressed at home.
Our group has quickly become a close-knit community (no pun intended!) with many participants returning each week. We take turns bringing in food to share from vegan cookies to traditional Pakistani dishes. The participants have told me that the knitting group gives them something to look forward to, a special part of their weekly routine. One of my favorite aspects of the knitting group is the way in which the participants who came in as beginners now take over leadership roles by teaching the newcomers. They understand the initial frustration and share their own tips, tricks and successes. The knitting group is just one example of the way Heartland takes a whole person approach to care and recognizes the benefits of social support and relationships in building an individual's resilience.
---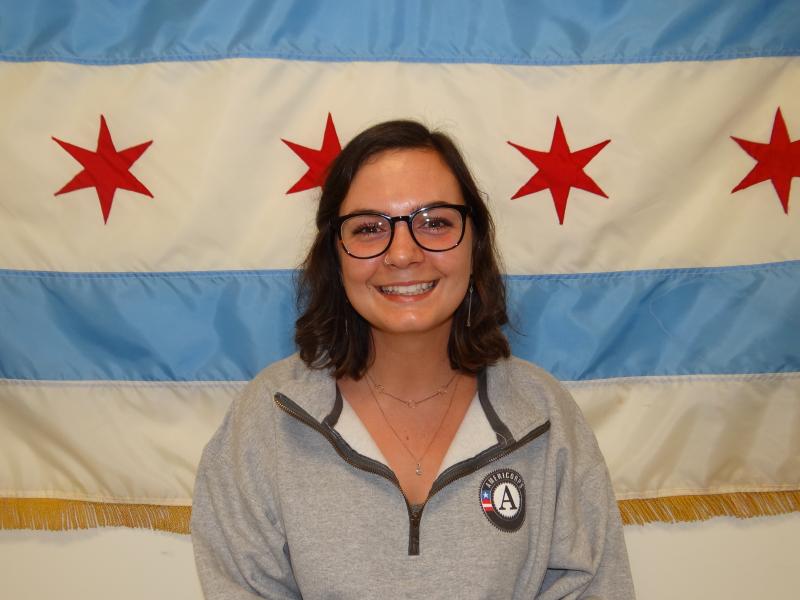 This blog post was written by NHC Chicago 2017-18 member Madeline McGovern.
Madeline is a Health Educator with Heartland Health Centers - Senn/Devon.