The approach of July 12th is bittersweet. It marks my last day as a National Health Corps (NHC) Chicago member and the completion of 47 fulfilling weeks dedicated to my passion of serving marginalized communities. I cannot thank my mentors Dr. Sandra Block and Dr. Adrianna Hempelmann at the Illinois Eye Institute at Princeton Vision Clinic enough for their guidance, support, and life advice. My experience would also not be as memorable as it has been without my fellow members Katy Pham and Kerri Goldstein, who have spent 40+ hours a week with me sharing laughs, memes, and food. As my time with NHC Chicago nears its end, I have been grateful for this opportunity to serve, learn, and grow in a challenging and nurturing environment surrounded by inspiring people.
Serving the people of Chicago has been a highlight of my experience. At the clinic, I help pediatric patients with unique stories: a 4 year old boy with burn scars who has such a zest for life that he cannot calmly walk but must skip everywhere, a pre-teen in foster care repeating a grade, and a 17 year old refugee with a pair of glasses with cracked lenses fleeing from war and violence to name a few. The resilience of these children is humbling and drives me to work harder to be a healthcare provider who applies knowledge of social determinants of health to their practice.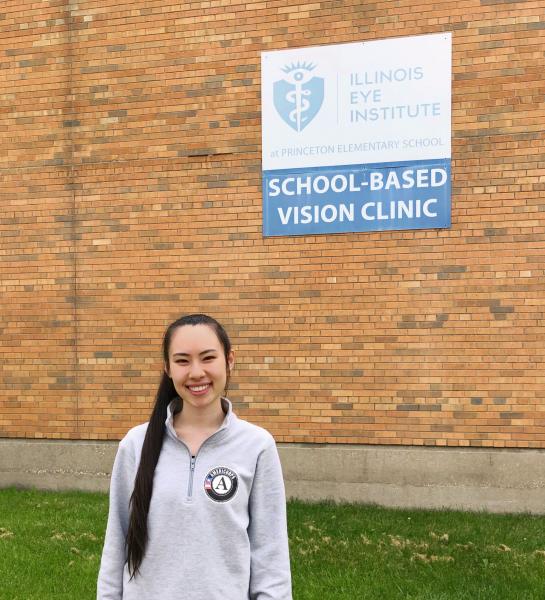 Learning new skills and information of healthcare systems has been eye-opening. Not only have I developed skills, such as how to obtain optical coherence tomography images, comfort apprehensive children, and reassure concerned parents, but I also have seen the value of partnerships in healthcare. The IEI at Princeton clinic is a partnership between the Illinois Eye Institute and Chicago Public Schools and houses hearing, dental, and food assistance services. The aggregation of services into one location has helped lower some barriers, particularly cost and time, for underserved populations to receive the care they need. Seeing the impact of partnerships, I hope to develop and connect organizations into collaborations that will more effectively address health disparities.
Growing as a person has reaffirmed my interests and goals, namely education and research, outside of direct medical care. At the clinic, I train volunteers to assist in entrance vision exams. Welcoming the volunteers has been exciting for me because I can use it as a platform to raise awareness of the inequity of access to vision care. However, initially I was uncomfortable being responsible for teaching a process that I myself had not yet mastered. This uneasiness was reflected in my training as experienced clinicians had to repeat the entrance exams that the volunteers conducted. I felt disappointed in myself but also invigorated to overcome this challenge to improve myself and patient care. As I refined my own skills and training techniques over time, fewer entrance exams had to be repeated. Reflecting and improving myself as a provider and educator has been fulfilling, as well as my experience conducting research at the clinic. Under the guidance of Dr. Block and Dr. Hempelmann, I have collected corneal topography images of over 1,000 pediatric subjects for a clinical study to identify factors of the development of keratoconus, a progressive disease that causes vision degradation. The preliminary findings of early indicators of keratoconus that may improve vision outcomes confirm my belief that innovation is key to advancing medical care and my goal to continually conduct research throughout my career.
Woven throughout my experience with NHC Chicago has been the thread of feeling inspired. The resilience of patients and vision of community leaders have shown me how bright the future of healthcare is becoming. I am humbled and excited to have been and continue to be a part of the growing effort to build healthy communities for all.
---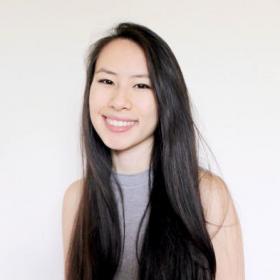 This blog post was written by 2018-19 member Angela Yim.
Angela is a Patient Navigator at Illinois Eye Institute at Princeton Vision Clinic.