"We need more sex education," said two Roosevelt High School seniors when prompted on how the clinics can best serve the students, citing the small number of classes and smaller impact that their own freshman year sex education classes had on their understanding of their health.
Heartland Health Centers, a patient-centered medical home, considers patient input the key to making effective policy changes. This year, Heartland received a grant to make that a reality for its school-based health centers as well. The NHC Chicago AmeriCorps members and clinic staff at each high school formed a Youth Advisory Council, or YAC, a group of motivated students who serve as the student council for the clinics. At Roosevelt High School these students were selected from those that know and use the clinic, and have demonstrated an interest in healthcare.
These students provided both a voice from the student body on the goings-on of the clinic, from the effectiveness of our scheduling methods to the services we offer, as well as a means to reach out into the school and find out what we can be doing better. Using their own experiences and the stories of their friends, they showed us that while the services we offer are very useful to them and the team is beloved, not enough students know about the services that are offered, and how accessible they are.
The Youth Advisory Council, or YAC, helped to increase awareness of the variety of services provided by the clinic, from behavioral health to dental care and reproductive health, and highlighted the availability of these services to all students, regardless of insurance or immigration status, free of charge. When a UIC professor doing research into adolescent health came and talked to our students, they told stories of health issues facing students in the Albany Park neighborhood, from the effects that student drug use has on the climate of the school to the lack of understanding of basic sexual health matters. These are both issues that the school clinic can reflect on and use to make our services more useful to the student body. We can provide education and counseling on drug use and reproductive health, and do so in a safe space that the YAC has helped make feel more comfortable for students.
This initiative is part of a broader movement to make primary care more about the patient. Clinics all over the city are increasing their community education programs, outreach abilities, and community resource referrals, because they realize that health is impacted by housing status, immigration status, ability to buy food, and health literacy. Patients have more voice in clinic decisions than in previous models of healthcare, in which doctors have had an undisputed authority. These positive changes are only a result of listening and responding to the needs of the community, and the high school YACs will serve that purpose for Heartland's school based health centers. 
Facilitating the Youth Advisory Council was one of my favorite parts of this service year.  It was wonderful getting to know the bright and motivated graduating seniors of this year's YAC, and they are both going on to do amazing things in healthcare. I can't wait to see what the members of the Roosevelt YAC are able to accomplish next year, but some of their ideas include short presentations to incoming freshman about what's available and how to use the clinic, collaborating with the administration to increase sex education hours, and conducting outreach and education to the student body surrounding mental health. From their great ideas to their jokes and love of pizza, I'm going to miss the Roosevelt YAC students!
---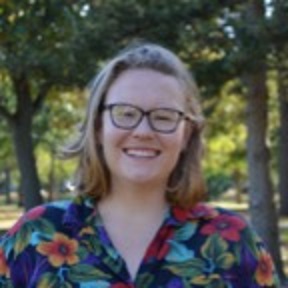 This blog post was written by NHC Chicago 2018-19 member Caroline Beshers.
Caroline is a Health Educator at Heartland Health Centers - Lincoln Square/Roosevelt.