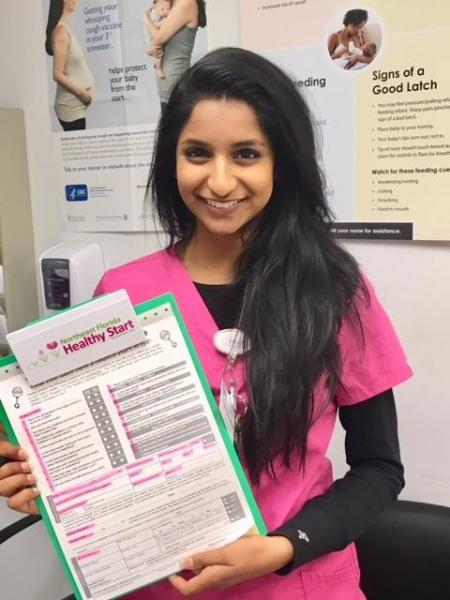 As a National Health Corps-FL AmeriCorps member serving patients at the UF Health Women's Center, a priority of mine is to educate women in our clinic about the importance of regular screenings. Cervical cancer screening is done to test for changes in cervical cells that may indicate cancer. During a Pap test, cells taken from the cervix and vagina are tested. According to the American College of Obstetricians and Gynecologists (ACOG), women ages 21-29 years should receive a Pap test every 3 years, and women ages 30-65 should receive a Pap test and HPV test every 5 years (but it is acceptable to continue receiving a Pap test alone every 3 years.) It is essential for women to be aware of these guidelines, which is the reason campaigns like Cervical Health Awareness Month were created. By making this knowledge readily available to women, cervical cancer is being detected sooner, allowing for higher chances of a full recovery.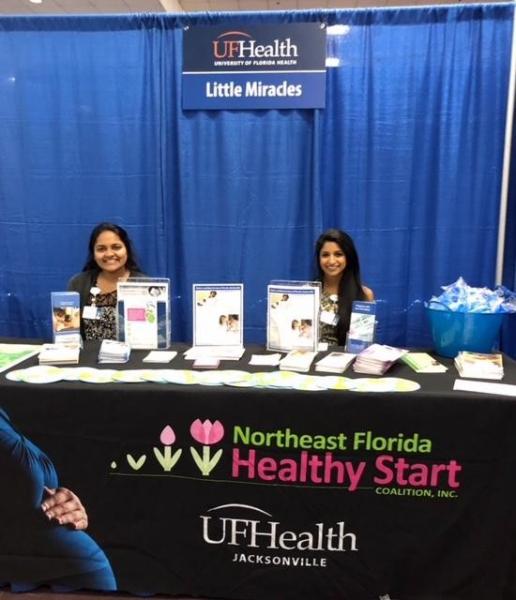 Human Papillomavirus (HPV) infection is the primary cause of cervical cancer and the most prevalent sexually transmitted infection in the US. ACOG states, "Almost everyone who is sexually active will get an HPV infection at some point during their life." Several types of HPV exist, of which the higher risk types can cause cancer or genital warts. Three vaccines have been developed to combat certain types of HPV. The HPV vaccine is recommended for females and males starting at age 11-12 and can be administered up to age 26. It should be noted that there is no screen available that can accurately test males for HPV. As genital HPV infection is often asymptomatic, carriers may be unaware they carry the infection. This is yet another reason why it is important to get regular screenings and to be honest with partners about the results.
So, clearly, tests and vaccinations are important. But speaking only of what each individual can do for themselves addresses only part of the issue. With health concerns, barriers to accessing care must also be examined. In the context of cervical health specifically, it is important we address the issue of stigma surrounding women's health. As women's sexual and reproductive health is so often policed, openly discussing pap smears and HPV tests is rare. With less awareness of the importance of these exams, fewer women seek out screens. Other barriers to care include lack of transportation, which can cause patients to miss appointments, and inadequate or no health insurance coverage. To combat this issue in our clinic, we offer referrals for Medicaid transportation as well as reduced fee for service transportation, both of which provide transportation to medical appointments. As a society, it's important we understand these barriers and work towards promoting cervical health and better health overall. 
---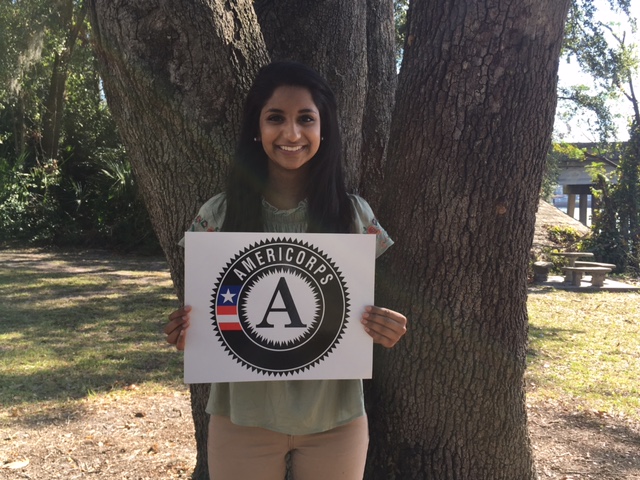 This blog post was written by NHC FL AmeriCorps member, Rasika Patil. 
Rasika serves as a Care Coordinator at UF Health-Healthy Start.