Enthusiasm. Pride. Devotion. Fellowship.  All of these are pillaring values for "Esprit de Corps."  As National Health Corps members, these are the values we share together as we embark on our journey to better serve our communities.  Now that we have been integrated at our host sites, we can begin to see how these values carry over with our professional colleagues and community partners while striving to serve our clients with the best care possible.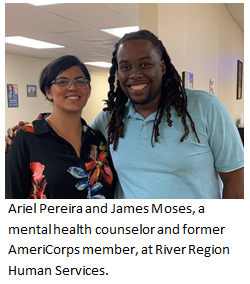 I am spending my service year with the National Health Corps Florida at River Region Human Services in Jacksonville, Florida.  My host site is unique in its adaptations over the years to serve as a public health site in a multitude of ever-changing epidemics within the city.  While their original roots were in HIV and AIDS prevention and treatment, their main focus today has evolved to treat opioid use disorders and concurrent mental health issues.  The main mission of River Region Human Services is, and has been, to serve the humans of the Jacksonville community and their needs. 
In order to achieve this extremely broad and ever-changing goal, River Region has created a multitude of relationships that range from local agencies to national non-profits.  My role as a National Health Corps member is key to this system as I will be the main character in utilizing these relationships in order to help fill the needs of our clients.  Over the week or so that I have been serving at my host site, I have met several people that I will be coordinating with at various agencies across the city to provide housing, utility assistance, childcare, and wellness services to the clients I meet with daily. 
During all of these introductions, I have come to realize that I will not only need my colleagues at my host site and some of our community partners, but I will also need to lean on my fellow Corps members. I will need them not only as teammates traveling a similar journey, but as an essential community resource as well.  I will need their enthusiasm and devotion to serve the community as a whole in the name of public health.  I will need their pride in their individual work at their own host sites.  I will need their willingness and desire for fellowship in order to truly succeed. 
While my host site has its own resources and its own staff, it is the collaboration and coming together with other similar entities that can truly bring about genuine and holistic success for our clients and the community as a whole.  Public health, in general, is a holistic take on human wellness.  It is, and will always be, the "Esprit de Corps," values that drive the workers of the public health community in order to achieve the end goal to better ourselves and the people we serve.
---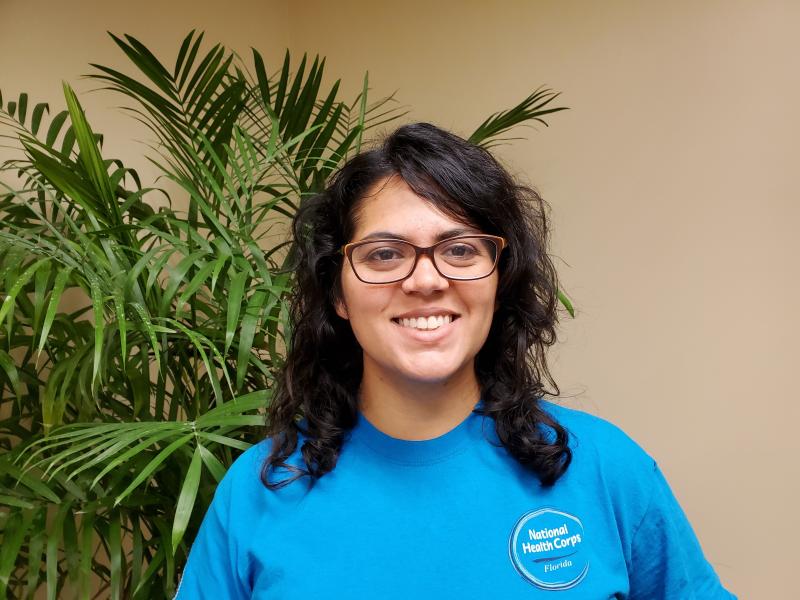 This post was authored by NHC Florida member Ariel Pereira
Ariel serves at River Region Human Services as a Patient Navigator.