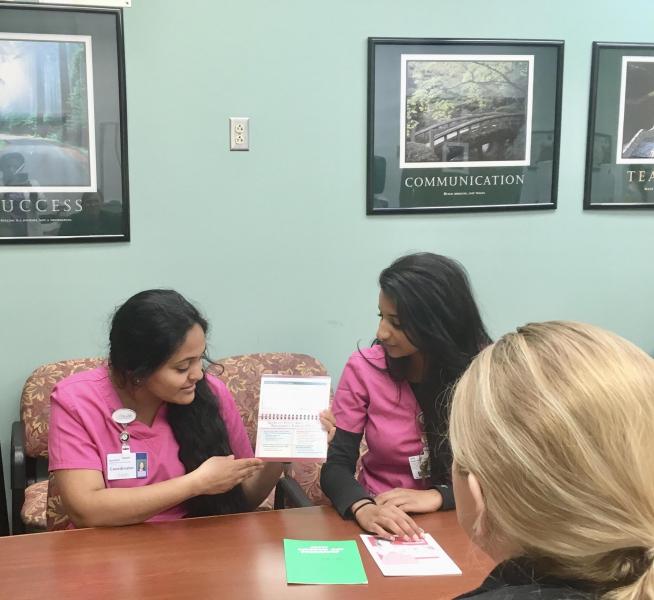 Responsibility. Care. Active Listening. Empathy. Health Education. Compassion. Direct Service. Serving as a Care Coordinator at UF Health in the Healthy Start Department has allowed me to explore these qualities throughout my interactions with patients.
In October 2017, I enrolled a mom in Healthy Start. A few months passed. I came across this same mom in February 2018, now with a little one by her side. It was amazing to see the growth with this family. The mom was ecstatic and extremely eager to take her little one home. I never thought I would have a chance to see the direct result of my service in Healthy Start; a healthy little baby. I entered her room on the postpartum floor with the biggest smile and a content feeling to exchange my congratulatory remarks. She welcomed me in and proudly introduced her cheerful baby boy. During her initial prenatal visit, we spoke about safe sleep, tips to prevent SIDS, benefits of breastfeeding, and healthy prenatal practices. She left that prenatal visit empowered and receptive to the education for her baby to have a happy and healthy start. When I entered her room on the postpartum floor, I could see that this education had made a difference in how she cared for him so lovingly. She had him sleep alone, on his back, and in a crib with no toys or blankets. She was successfully breastfeeding him. She bonded with him instantly. I departed knowing that I played a small yet crucial role in this baby's safety and care.
It never dawned on me how influential my past few months of service had been until I lived through this moment of fulfillment and gratification. It is with this hope of seeing a healthy baby behind each pregnancy that I walk into every prenatal appointment with a new OB patient. With this being National Women's Health Week, I felt it was necessary to share this story to demonstrate the importance of prenatal healthcare, education, positive mental health, and prioritizing and practicing healthy behaviors. Preventive healthcare practices are essential to one's well-being, so be sure to get your recommended screenings, annual physicals, nutritious meals, and physical exercise! As Mahatma Gandhi said, "It is health that is real wealth and not pieces of gold and silver."
---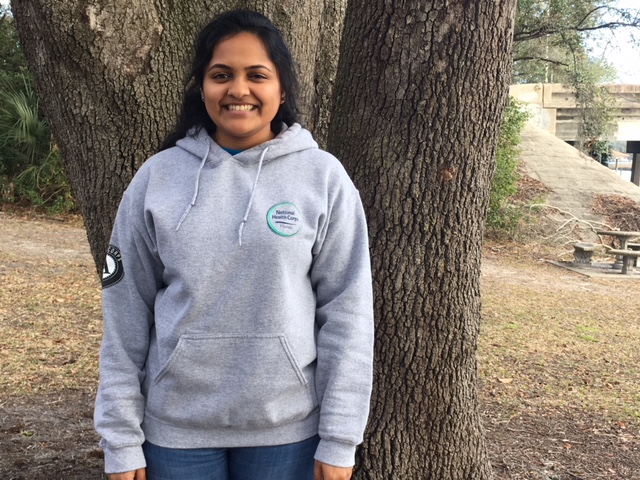 This blog post was written by NHC FL AmeriCorps member, Jayash Ramanthan. 
Jayash serves at UF Health-Healthy Start as a Care Coordinator.