My role as a Jacksonville Speech and Hearing Center (JSHC) Outreach Coordinator has certainly unveiled an aspect of my professional skill set that is heavily utilized. It would be more appropriate to say that the persistent development of communication skills has allowed me to extend a hand into the Northeast Florida community and create long-lasting partnerships with a wide array of organizations/populations. Whether my clients are underrepresented, healthcare practitioners, etc. it is advantageous in being able to cater to their varying molds of personalities, motivations, adversities, etc. It enables me to explicitly convey the message, "How can I best serve you to the greatest extent that I am humanly capable of doing," or "How can we foster a long-term partnership that will ultimately serve to benefit the community," and do so without an inkling of reservation, judgement, or apathy.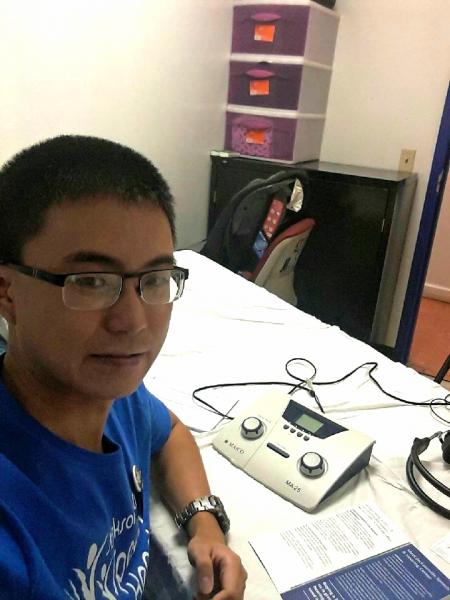 By embodying the characteristics afforded through effective communication skills, I stand a chance in truly implanting a positive difference within the lives of those I come into contact with. It has permitted the fostering of meaningful, long-term relationships with hundreds of healthcare facilities/practitioners in networking their patients with essential services/resources provided by the JSHC. By the same token, effective communication skills have enabled me to more adequately serve disadvantaged populations by conveying valuable knowledge through monthly educational presentations, with topics concerning the significance and methods for preserving hearing health and utilizing affordable JSHC services. Even the most seemingly incremental of tasks, such as following-up with clients or establishing an introductory foothold for coordinating these outreach campaigns, requires the fortitude to abide by principles adherent to civic service and the application of crucial communication skills.
During more intimate interactions with clients, it becomes possible to better assess concerns/adversities. It may or may not be surprising to hear that clients don't always immediately express their personal troubles, even if it pertains to the topic/services offered. It is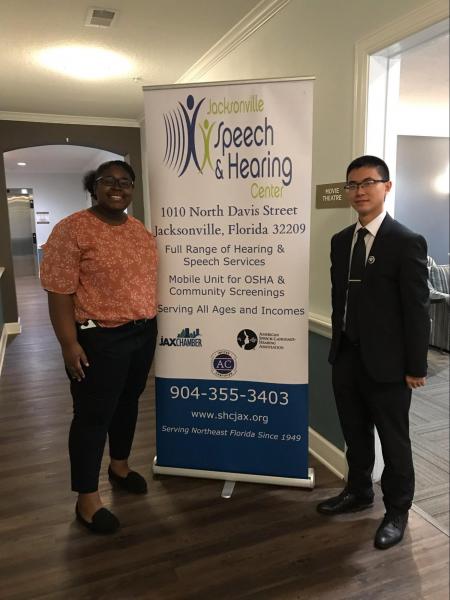 necessary to first understand their person as a whole, their personalities, background, etc. rather than focus on what "impending" issue they need to address. There are many moments where I am in correspondence with a client and they express frustrations with their inability to hear/speak effectively. They confide their irritation/discouragement in its interference with their ability to engage in worthwhile conversations or to develop meaningful relationships. It certainly strikes a chord. I could not imagine the difficulties in being deprived of the ability to simply engage in conversation, let alone perform the tasks necessary to connect the services/resources of the JSHC to the community.
I am extremely fortunate to say that there are success stories of clients who were moved enough to take the next steps. They appear later on down the line to share that they've taken something away from my presentation, one-on-one session, or were just simply referred to the JSHC by their PCP. One way or another, they are reinvigorated by their newfound ability to better communicate with others and increased sense of security with the resources/services made accessible to them. Better communication is one of the keys to leading a more fulfilling, healthier life. It has certainly allowed me to perform my very best in attempts to serve the community, and I am proud to have played, at the very least, a small part in making a difference.
---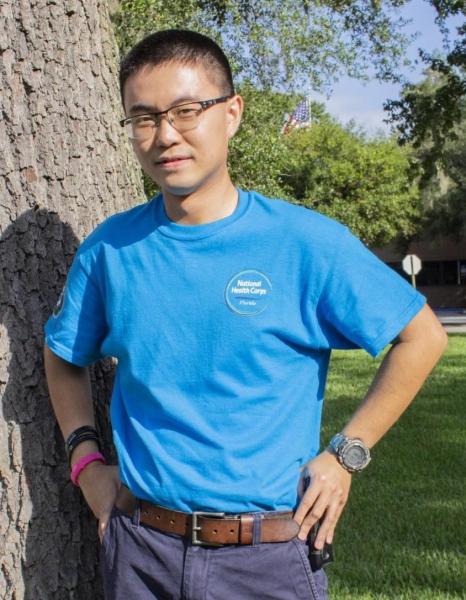 This post was authored by NHC Florida member Stephen Lu.
Stephen serves at the Jacksonville Speech and Hearing Center as an Outreach Coordinator.