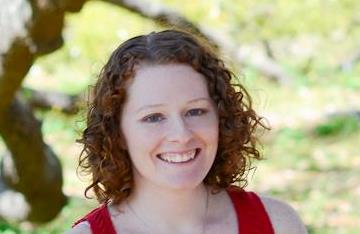 Meet Erin Petrie! She served as a member at the Northeast Florida Healthy Start Coalition during the 2007-2008 service term.
What did you do after AmeriCorps and/or what are you doing now?
After my term, I was offered a position as the Special Community Projects Liaison at the Coalition. During that time, I had the pleasure of giving back to AmeriCorps by serving as the site mentor for North Florida Health Corps members. I held that position for four years before moving into a new position in 2012 as Teen Health Project Director, overseeing a federal grant to reduce teen pregnancy and improve the health of teens in the region.
How did AmeriCorps benefit your future goals, in the job field or academic world? What skills did you gain from your year of service?
Prior to joining AmeriCorps, I was a newspaper reporter. I had a degree in journalism and all my experience was in media, but I was interested in public health and working in a non-profit. AmeriCorps afforded me the opportunity to not only give back to the community, but to get a feel for public health and learn about maternal and child health. It solidified my interest in health and provided me with the experience needed to find a job in the field.
Do you have any advice for current or future members?
Take pride in the small victories. It often takes years to see the impact of your work in public health, so appreciate and value when you make a difference in even one person's life.