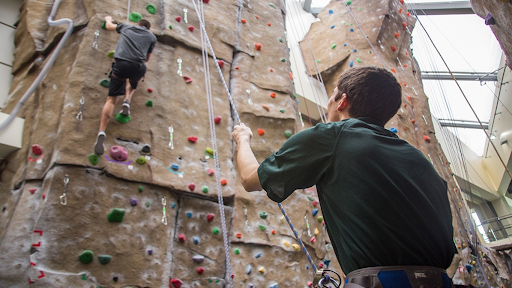 Though my time serving as a Patient Navigator in the National Health Corps through the Northeast Florida Healthy Start Coalition takes up a good portion of the week, I still have plenty of time outside of my service position to fill with whatever activities I choose. My position as a Patient Navigator has a slightly irregular schedule; I began my service day at 5 A.M. and am finished with it by 2:00 P.M.. By the time I am done serving I still have the majority of the day at my fingertips. This leaves a lot of time for outside activities to stay physically active, to challenge myself mentally, and to serve the Jacksonville community in a different capacity from my official position.
Physical activity is imperative to maintaining a high standard of mental health. I try to find opportunities every day to stay active. This includes playing tennis, rock climbing, going swimming at the beach, going to the gym, or simply walking around under the sun. There are always opportunities for activity if you are seeking them.
As I am matriculating to graduate school after my service term, I try to stay academically engaged as often as I can. I read through textbooks for refreshers on information that will be foundational to my future education. If I want something a bit lighter, I may pick up a fiction novel. I do not read nearly as much as I would like (Netflix is a far more tempting option with far less need for cognitive bandwidth). 
I have found a number of outside service opportunities to engage in outside of my service position. As I am pursuing medicine, I sought out volunteer opportunities in the medical community. Quite fortunately, there is a hospital (UF Health) ten minutes away from my host site, so I can easily transition from my morning as a Patient Navigator to my afternoon as an Emergency Department volunteer. The scheduling is flexible and the location is convenient, making this an ideal outlet for additional volunteering. I also volunteer with a wheelchair basketball team with Brooks Rehabilitation. I have always enjoyed basketball, so being able to combine that passion with a volunteer opportunity has helped me find a relaxing outlet to stay engaged with the Jacksonville community.

Regardless of satisfaction levels with host site placement, I believe it is important to maintain a balanced lifestyle. I have found a good set of activities that help me decompress and stay engaged while working towards personal goals. Pursuing something similar can help you thrive during your service term and can maximize personal growth.
---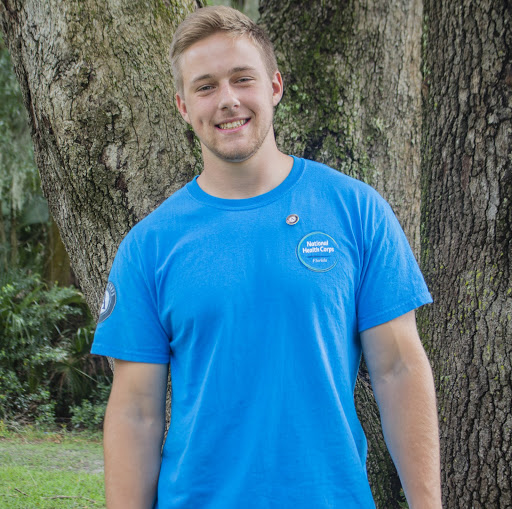 This blog was written by NHC FL AmeriCorps member, Rob Janiszewski. 
Rob serves at River Region Human Services as a Case Manager.