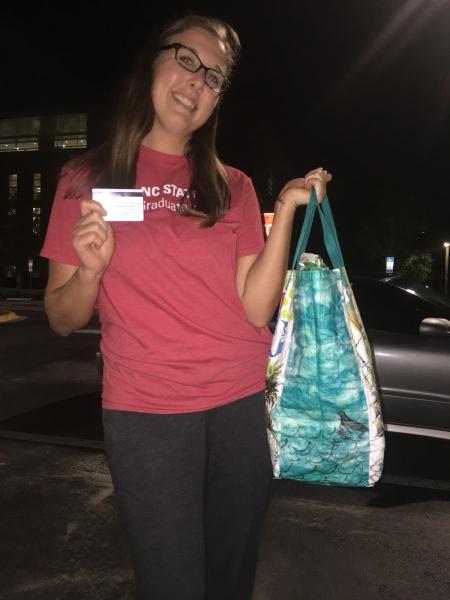 Today as I was checking out in Aldi, I made small talk with the cashier and happened to mention something about my food stamps. As I began bagging my groceries, the woman behind me in line walked by me to leave and yelled, "Get a job! Get off food stamps!"
I was appalled.
Not knowing what to say, my first instinct was a reply of, "I'm serving with AmeriCorps." This must not have mattered to her because her last words to me were, "I don't care, get off food stamps!" as she walked out the door.
My first thoughts when I heard the insult was that she must not realize that I am a service member… and have a college education. I am not going to be affected by her comments because I am not really the type of person they were intended for.
But, as I started walking toward my car, I started crying. If she made that horrible comment to me, she has probably made similar comments to others. I thought about the clients I serve at Sulzbacher who I enroll in prescription assistance programs and who I connect with other social and legal services. Many are on food stamps and find themselves in that situation not because they do not have a job, but perhaps because the job they do have does not pay enough for them to feed their family.
Maybe they are on food stamps because an accident or medical condition caused them to lose their job and even their home. I felt guilty for my initial thoughts about her comment because I was really no different than anyone else receiving food stamps. I felt sad for the others who have had to deal with this stigma on top of everything else they may be going through.
With a simple passing comment this woman had reminded me of the cruelty and the lack of understanding that is so pervasive in this world. I pray this woman becomes aware of the social failures that lead to a person relying on government assistance and that she learns compassion for those whose lives she does not understand.
Serving as an AmeriCorps member with National Health Corps Florida is challenging for many reasons, one of them being the reality of living at the poverty line, but more devastatingly, the realization of just how much we are unable to change. I cannot change the institutions that lead to the growing wealth gap in America or the attitudes that some people have toward social services.
What I can change is how I act and react to what I see and experience.
I can show compassion to those who may not normally receive it, like the people living in the homeless shelter where I serve. I can voice my opinions in informal settings, in community meetings, and through the officials I vote for. I can support organizations that are trying to enact positive change and I can choose to work in the non-profit sector despite the inefficiencies and challenges.
---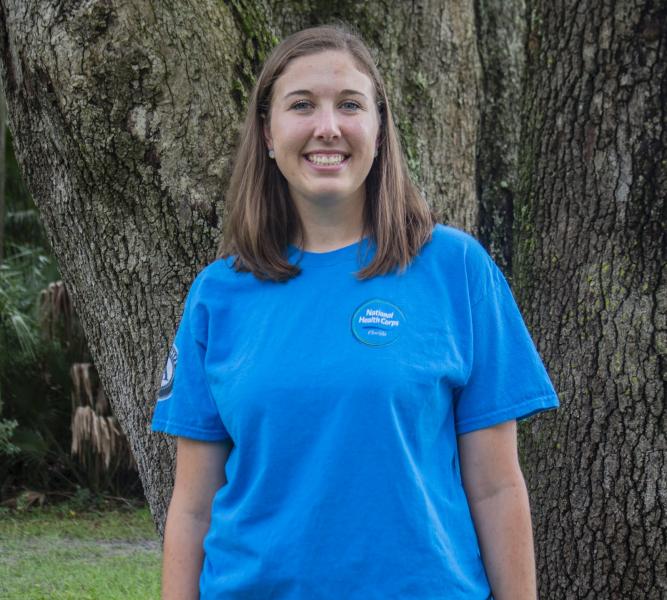 This blog pos was written by NHC FL AmeriCorps member, Haley Barefoot. 
Haley serves at I.M. Sulzbacher Center as Care Coordinator.