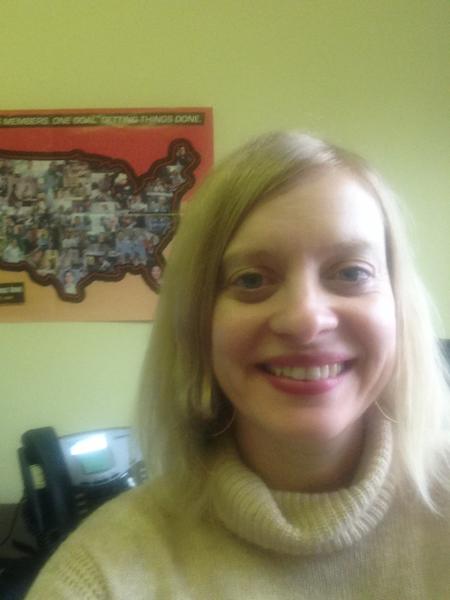 Tisha Nickenig
National Health Corps Network Director
tnickenig@healthfederation.org
Tisha has worked extensively in the areas of strategy development, capacity building, and designing, implementing and evaluating public health related projects, programs and research studies for a range of nonprofit, government, academic and philanthropic institutions internationally and in the United States.
Prior to joining the National Health Corps team, Tisha worked internationally for six years as a senior projects manager at the Institute for Gender and Development at the University of West Indies in Trinidad and Tobago where she gained direct research and project management experience focusing on the interpersonal dimensions of unequal gender, race, and socioeconomic relations which shape persons' sexuality, social attitudes, economic positions and degrees of empowerment and vulnerability to violence and disease. One UNICEF best-practice research and intervention model to respond to and prevent gender-based violence and implications for HIV that she co-designed and managed resulted in policy and systems change throughout Trinidad and Tobago. With the support of UNICEF, Tisha also delivered training and capacity building workshops to relevant stakeholders across the Global South to provide them with technical assistance on how to revise/improve their programs related to gender, violence and HIV.  In 2013, Ms. Nickenig also served as the National Coordinator for Women, Girls, Gender and HIV at the Trinidad and Tobago Family Planning Association.
Tisha's domestic public health experience includes working at Family Planning Council in Philadelphia as a Senior Training Coordinator, Drexel University School of Public Health as a Research Assistant; the Department of Health and Human Services as a Health Policy Fellow and consultant; and five years as an Associate Editor of a national health care trade publication. Tisha holds a Master in Public Health, Health Policy and Management from Drexel University in Philadelphia and a Bachelor of Arts in Journalism from Pennsylvania State University.
---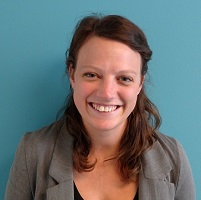 Caitlin Hodge
Program Director
Caitlin Hoge became the Program Director for National Health Corps Chicago (NHC Chicago), a National Health Corps (NHC) AmeriCorps program, in July of 2015 after holding the NHC Chicago Program Associate position since August of 2012. She is responsible for NHC Chicago's program management, communications, host-site partnership development, and member training. Prior to joining PHIMC, she worked as a coordinator at Lakeview Pantry. Ms. Hoge holds a Masters of Science in Public Service Management from DePaul University and received a Bachelor of Science degree in Education from Miami University.
---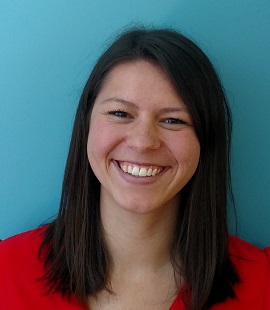 Gigi Groener
Program Associate 
National Health Corps-Chicago 
Gigi Groener joined PHIMC as Program Associate in August 2015. In this role, Ms. Groener serves as the Program Coordinator for National Health Corps Chicago (NHC Chicago), a local site of the National Health Corps (NHC) AmeriCorps program. In this role, she helps lead member training and reflection, implementation of the NHC communications strategy, and NHC Chicago member recruitment. She also supports the implementation of the PHIMC's internal and external communications plan. Ms. Groener earned a Bachelor of Science degree in Public Health Science and Psychology with a minor in Biology from Santa Clara University.
---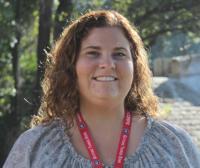 Jennifer Larramore
Jennifer has been loyal to North Florida Health Corps since she started as an AmeriCorps Service Member in 2009. Her time at NHFC has  allowed her to harness her passion for prevention, access and education in health. She's risen through the ranks to eventually become  the NFHC Program Director where she has witnessed the impact that NFHC has on the health of the community through a variety of  partnerships. Each service term, she has the opportunity to build relationships with 23 new, passionate service members, revitalizing NFHC's impact on the community and Jennifer's job. When she's not working, you can find her volunteering in the community, playing  kickball and laughing at comedy shows. She holds a BA in Science Education and an MPH in Social and Behavioral Science.
---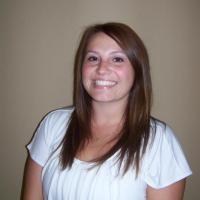 Sherry Nelson
Sherry is passionate about the National Health Corps and AmeriCorps because of the positive impact that they make on the lives of people in the community through service and volunteering. She has a passion for helping those in need, shown by her experience serving at the Northeast Florida Healthy Start Coalition and other Jacksonville area programs. She is an animal lover and holds a BSH in Health Science and Health Education.
---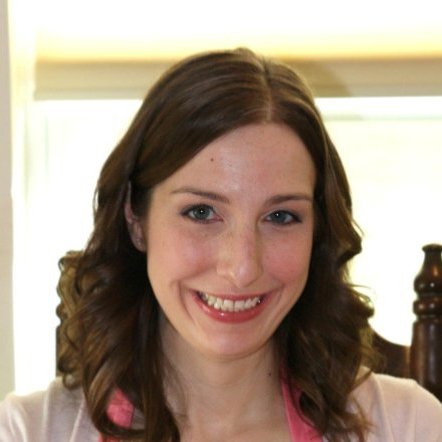 Sara Grainger
Sara Grainger has held her present position as the Program Director of the National Health Corps Philadelphia since February 2013. In this role, she is responsible for the day to day operations and oversight of a federally funded AmeriCorps state/national program. This includes the recruitment, placement and ongoing training and monitoring of community-based host sites  and 27 member volunteers, and 1 program staff person; collaboration with the National Health Corps and 3 other operating sites with regards to training, policy and personnel issues, and networking; and administration, which includes project monitoring to ensure compliance with contracted performance goals.
Ms. Grainger possesses a Bachelor of Arts degree from Temple University in Women's Studies with a minor in English, and dual Master of Social Services and Master of Law and Social Policy degrees from Bryn Mawr's Graduate School of Social Work and Social Research. Ms. Grainger is also a Licensed Social Worker in the Commonwealth of Pennsylvania.
Ms. Grainger's prior work focused on issues such as substance use, mental health, HIV/AIDS, intimate partner and sexual violence, maternal health, and legal issues surrounding identity documents. Her experience includes direct service, program management, community planning, and policy/legislative development and advocacy. Ms. Grainger also serves as a member of Philadelphia's National Service Task Force, and on the Board of Directors for the YWCA Tri-County Area in Pottstown, PA.
---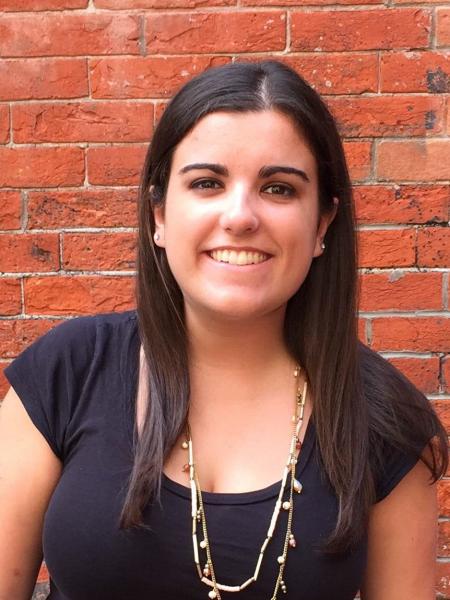 Caitlynn Quinn 
Program Coordinator 
National Health Corps-Philadelphia 
Caitlynn has transitioned into the role of Program Coordinator for National Health Corps Philadelphia after completing her term of service as an AmeriCorps member last year. Caitlynn served as a Patient Advocate during the 2014-2015 service year with the Philadelphia Department of Public Health-Ambulatory Health Services: Health Center 10. Prior to her service term, Caitlynn graduated from the University of Maryland Baltimore County with a degree in Biological Sciences and a minor in Psychology. Caitlynn is a native of the Philadelphia area and appreciates the time she gets to spend sharing experiences with current NHC members.
---
Annie Nagy
Program Director
National Health Corps-Pittsburgh
anagy@achd.net
Annie Nagy was born and raised in Pittsburgh, PA. She attended Dickinson College where she received a BA in Political Science and Anthropology. After graduation she served as a Peace Corps Volunteer in Guinea, West Africa where she trained student health workers in HIV/AIDS education and prevention, taught health education to primary and secondary school students and provided information to community members on prenatal care, child nutrition, family planning, and STI/HIV prevention.
After serving as a health volunteer, she continued her education in the public health field. She received an MA in Anthropology and MPH in Infections Disease and Microbiology from the University of Pittsburgh. After acquiring her graduate degrees, she was awarded an Albert Schweitzer Fellowship to serve in Lambaréné, Gabon as a Public Health Fellow in the Albert Schweitzer Hospital. After her term in Gabon, she moved back to Guinea to serve as a Peace Corps Response Volunteer. Most recently, she was a West Africa Program Manager for the U.S. Forest Service, managing a program that focused on biodiversity conservation and sustainable livelihoods in Guinea, Sierra Leone, Cote d'Ivoire, and Liberia. 
Annie has now returned to the beloved city that she grew up in and is very excited to be working as the AmeriCorps Program Director, helping to support her members improve access to health care and health services for people in her community. Her favorite pastimes are watching any Pittsburgh professional sports team with friends (Steelers, Penguins, and Pirates) and hiking and camping with her husband and two beautiful rescue dogs.
---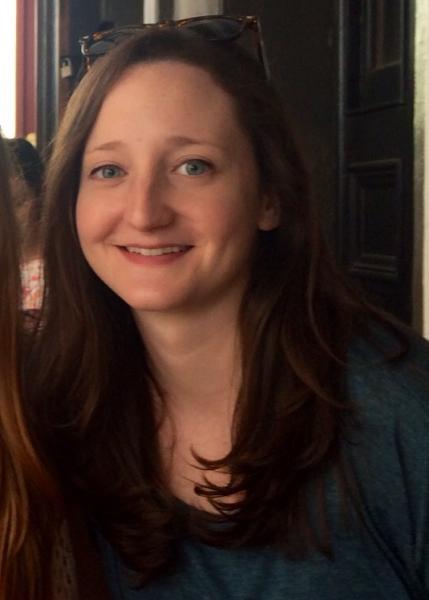 Jennifer McNaboe 
Program Coordinator 
National Health Corps-Pittsburgh 
Jen is a National Health Corps Pittsburgh alum. She served in the 2013-14 term as a Benefits Counselor in East Liberty. Originally from Connecticut, Pittsburgh has been her home for the past 7 years. She attended University of Pittsburgh for her undergraduate studies and is currently a graduate student at Pitt working towards a Master's in Public Health- Behavioral and Community Health Sciences. Jen credits National Health Corps with helping her find her passion within Public Health and direction toward a career she is excited about. When not working with Health Corps or attending class Jen can be found eating her way through the city, dog sitting, or watching baseball.