The Medication-Assisted Treatment (MAT) program at the Stephen Klein Wellness Center (SKWC) prides itself on being low-threshold, low-barrier, and high-tolerance. This means that we want to create easy access for individuals with opioid use disorder to be treated with Suboxone, and we continue to offer services to patients who are not abstinent from opioids or other substances. The program currently holds four weekly group sessions to provide support and psychoeducation to almost 100 patients. In each session, patients are supported by a team consisting of primary care providers, behavioral health consultants, and peer recovery specialists. Besides the MAT program, patients are able to take advantage of a litany of other services offered at the Stephen Klein Wellness Center, such as medical and dental care, a pharmacy to pick up prescriptions, diabetes classes, acupuncture, nutrition education, and more. The Stephen Klein Wellness Center truly is a "one-stop shop" for many of our patients' needs.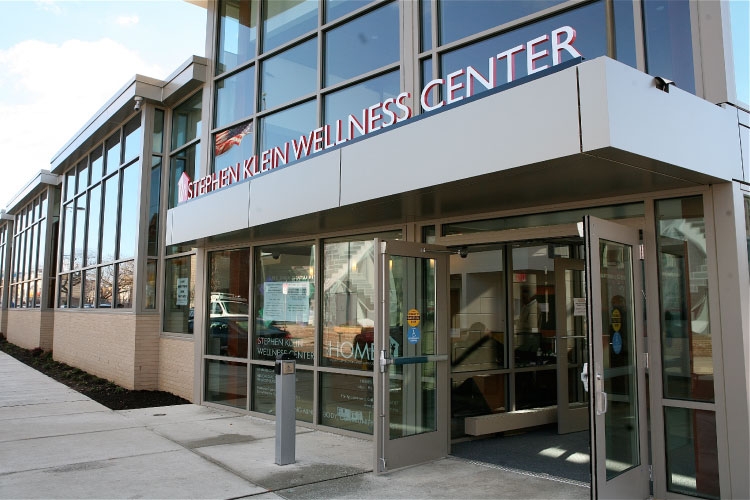 Since September, I stepped into the newly-formed role of Family and Community Liaison for the MAT program. I support patients and their families and connect them to community resources, such as after school programs, Individualized Education Program support, and family counseling. The National Health Corps helped to prepare me in this role by bringing in Una Majmudar from the Health Federation of Philadelphia to give a presentation on the impact of substance use disorder on children and families. From this training, I was able to gain important resources, along with some tools to help explain the sensitive topic of addiction to children whose parents participate in our MAT program.
When I first started working with the MAT program at SKWC, I had to quickly grasp the concept of harm reduction theory, which is the underlying foundation of the program's approach to patient care. Harm reduction is a set of practical strategies and ideas aimed at reducing negative consequences associated with drug use. Simply put, we meet our patients "where they're at." We accept that some people's goal is to decrease, not stop, drug use, and we accept that abstinence is not a necessary goal. Our main focus is to keep our patients safe. By taking a harm reduction approach, we acknowledge that everyone's recovery is different, and we are committed to meeting our patients "where they are" in their lives without judgment.
[Image description: A picture of the front of the Stephen Klein Wellness Center building.]