As a Patient Advocate at Health Center 4, my main role is to help patients get the prescription drugs that they need. I spend most of my day contacting pharmaceutical companies and meeting with patients so that I can provide them with medication that is not covered by their insurance, or is too expensive to pay for without insurance. As I communicate with different patients each day at service, I've realized that I can also play an important role in helping patients take advantage of all of the resources that the Health Center has to offer. When patients come to see me, I am usually their last stop of the day. Most of them have waited a very long time in the waiting room to see the doctor, and they just want to get their medication sorted out so that they can leave.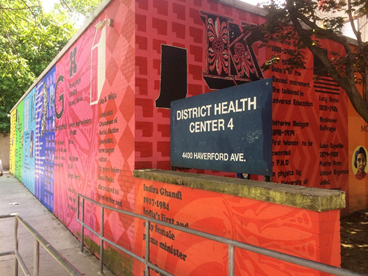 As I work on the applications for prescription assistance programs, I ask my patients about their current financial status, whether or not they have health insurance, and what their household structure is like. These questions are very personal and can reveal insights into patients' needs. During the first month at the health center, I was uncomfortable while asking these questions, and I made a point to go through them as fast as possible. Now, I am working on using this patient information to broaden the experience for patients at Health Center 4.

When a patient tells me that they currently don't have health insurance, I encourage them to go see the benefits counselor. If a patient comes to my office with multiple prescriptions for diabetes medication, I offer them the contact information for the nutritionist if they are interested. Sometimes a patient even asks if we offer a certain service, such as dental, and I personally walk them to the appropriate office so that they can make an appointment. Many patients seem surprised by the broad variety of services available, which shows me that I can make an important difference in helping patients use the health center to its maximum potential. Whenever a patient comes to see me for prescription assistance, I use the interaction as an opportunity to connect the patient with services throughout the health center. By providing this extra support, I try to encourage patients to lead healthy lifestyles.