My service has given me much practice in patient outreach. I am part of the cancer screening outreach team to identify and guide patients to complete preventive cancer screenings. Outreach also includes recruiting participants for our healthy cooking program. Identifying social influences of health among patients requires outreach to help direct people to appropriate services as needed. Reaching out in the community is not a streamlined process. It is multifaceted, as patients have different needs and experiences.
Outreach can be a simple term but it involves many working parts.
For example, the outreach process for the cooking class called, "Cena Familiar" is a multi-step process which includes: identifying qualifying patients, making telephone calls or using flyers to promote the program, using surveys to understand what patients would like from the program, maintaining a spreadsheet to keep track of patient responses, calling patients to participate in the program, and making reminder calls to maintain community and consistency.There are many forms of communication involved here as well as communication in both Spanish and English. Translation of flyers, surveys, and recipes is important because we want to create a positive and inclusive cooking class space for our program.
Teamwork is key, details are important, and managing expectations is essential when trying to motivate people to participate in new experiences or to promote healthy behaviors.
Outreach efforts have taught me valuable lessons in effective communication. In addition to administrative skills, I have learned communication skills such as active listening and being flexible.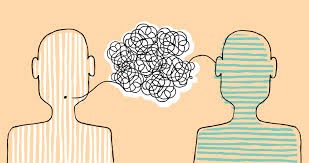 Delivering large amounts of information and waiting for a simple response is not considered active listening. Communication requires that I share important information that promotes open space for questions and clarification. This also provides me with more information to work with. Instead of leading with, "do you want to join this cooking class that meets on this time on this day and includes this and that", I can start with, "Can you tell me about your experience with cooking healthy meals?" "Is this an area you want to learn more about?" I find that it is easy to fall into the former style of communication:  giving information and expecting a simple response. However, I am not truly communicating at the point, but rather talking at someone. In order to make patients feel heard, I can be intentional about meeting patients where they are at and engaging in a conversation.

Flexibility is key because outreach efforts are often made, and patients may respond yes; however, reality hits and patients may not be able to come to cooking class or may not be able to find a ride to their mammogram appointment. It is important to be mindful of this and follow-up with patients when possible.
Participating in patient outreach has given me experience with direct patient interaction and various forms of communication. I especially enjoy getting to meet with the same patients over time and engage in the community aspect of outreach. I am excited to see the outcomes of the programs my host site is involved in. Every effort brings new learning and opportunities for growth in order to provide the best experience for patients and program planning.
Thumbnail Image Desription [Illustration of people with purple, green, and orange speech bubbles representing different styles of communication and ideas]
Body Image Description [Illustration of two people with a doodle of scribbles representing communication between the two]