I recently contacted the father of an adolescent patient who was overdue for a wellness examination at the Squirrel Hill Health Center (SHHC). I was attempting to schedule the patient for an appointment, but was met with a few obstacles as the father grew frustrated, largely due to the language and cultural barriers between us. The patient's father was non-English speaking, and we were communicating through an interpreter. In our exchanges, there were numerous words in the English language that did not directly translate to the father's language, which made the process all the more challenging. As our struggles with communication continued, I took a moment to step back and reflect on the situation and soon realized the father was simply trying to do something that I often take for granted, which was to obtain the best possible health care for his child. This realization allowed me to understand that more empathy and compassion for the father's concerns needed to be at the forefront of our conversation. I communicated to the father that my goal for his child was the same as his. When we were connected by this common goal, the father's frustration subsided, and we were able to listen to one another and overcome the barriers that would have otherwise inhibited our ability to facilitate treatment for the child. With the father's stress at ease, I was able to empower him to better navigate the healthcare system going forward. 
As a Patient Navigator at the SHHC, I am part of the Care Navigation team. My team is working to bridge gaps in health care by serving as liaisons between patients and clinicians to reach our goal of optimizing medical outcomes for all patients. Nearly half of the patients seen at SHHC are refugee or non-English speaking immigrants. Due to language, literacy, and cultural barriers, it is very important that the Care Navigation team helps our patients to navigate the complex health care system that exists in the United States. I assist the Care Navigation team in achieving their goal of providing optimal medical care through my two main responsibilities: patient tracking and new patient orientations. 
Patient tracking involves running reports that indicate which of our patients are overdue for preventative health care and chronic disease treatment. I have been able to reach out to hundreds of patients that have diabetes, hypertension, or are overdue for wellness checks and immunizations. It is very rewarding to contact patients that are overdue for treatment and successfully schedule them to see providers in our clinic. Our hope is that these preventative measures will improve patient outcomes by providing the care our patients need before more serious health issues arise.
Patient orientations focus primarily on both new and secondary refugees. New refugees are individuals that came directly to Pittsburgh when they entered the United States, as opposed to secondary refugees who are individuals that were originally placed elsewhere and have since moved to Pittsburgh. The purpose of the new patient orientations is to provide insight into the diverse services offered at the SHHC, as well as a broad introduction to how the health care system works in the United States.
Both tasks help my team work towards our goal of providing the best possible medical care for our patients. However, reaching this goal does not come without its fair share of challenges as my interaction with the patient's father previously illuminated.
Commonality between myself and the patient has been a benchmark for these barriers, but has also been an indicator for the calling of further introspection. The issues I have encountered while interacting with patients at SHHC are very different than those I have experienced with my own health care. For instance, I recently had a difficult time filling a prescription and while I was frustrated at the moment, I was able to make a few phone calls and get my medication relatively quickly. Had I spoken a different language, been of a different culture, or had literacy issues, just like the father who I was serving, I could have not received any medication at all.
A major factor that has contributed to my ability to be successful in my role at SHHC is the guidance provided by the National Health Corps (NHC). As a member of the NHC, I have participated in group discussions and routine trainings focused on understanding and celebrating diversity. I have observed that most of our exercises in cultural competency and communication are related to vulnerability and self-reflection - taking the time to be present to empathize, feel, listen, and share. I have applied this mentality to how I serve patients whose backgrounds are different than mine, which has enabled me to identify patients' needs to better navigate communication. While my main goal is to help prevent and manage disease by keeping patients from falling through the cracks, learning how to overcome some of these cultural and communication barriers has also resulted in immense personal growth.
---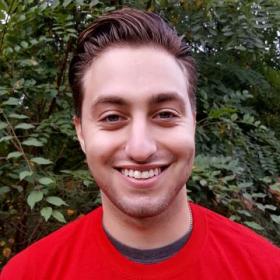 This post was written by NPHC member Caleb Bailie.
Caleb serves at the Squirrel Hill Health Center as a Patient Navigator.