Let's face it, we all love food, right? As the Diabetes QI Coordinator at Shadyside Family Health Center, I get to talk about food, a lot.  One of my major roles is to sit down with patients who have uncontrolled type 2 diabetes to discuss management strategies. The majority of the time, this conversation turns to food. Usually, I have the patient walk me through their typical eating day, so that we can discuss modifications such as adding vegetables at dinner time, or substituting the kind of carbohydrates they are eating at breakfast. However, I began to recognize a pattern in the conversations that I was having. Many of my patients reported they knew what they should be eating, but were not because they could not afford to do so.
According to the USDA, food insecurity is defined as the lack of consistent access to enough food for an active lifestyle.  In 2017, Feeding America conducted a multidimensional study to estimate the percentage of people that reported experiencing food insecurity in different zip codes throughout America (1).  Of the 702 patients whose diabetes care we manage at Shadyside Family Health Center, 405 come from a zip code in Pittsburgh that reports over a 20% rate of food insecurity according to this study. Seeing these statistics justified the pattern I had been identifying in my counseling sessions.
As healthcare providers and educators, we talk to our patients about good nutrition habits all the time, however, what good is this conversation if our patients can't afford to eat?  In a situation where a patient is struggling with food insecurity, they are likely to eat whatever they can get. This tends to be foods that are the least expensive and most convenient, and unfortunately, means the foods that are the least healthy for our diet. Being that diet is such a big factor when it comes to diabetes management, this is concerning. If ramen or chips is all that a patient can afford to purchase, it is unlikely that he or she will be able to follow the nutritional recommendations that we are providing to improve their diabetes control.
In April, my host site mentor and I decided to pilot a three month research study to assess whether food insecurity was indeed something that our clinic should address in our uncontrolled type II diabetic population. To do this, following my counseling sessions with patients, I provide a 2-question survey, called the Hunger Vital Sign (2). Although originally developed to screen general pediatric patient populations, Hunger Vital Sign is one of few survey methods validated by the US Department of Agriculture. During the course of the current study, our diabetes team has partnered with the Pittsburgh Greater Community Food Bank.  Patients who screen positive according to the survey have the option of being enrolled in an emergency monthly food distribution program where they receive a free box of healthy food to their house, in addition to being connected to other food pantry and SNAP benefit resources. Although we are only part of the way through our preliminary screening process, our results show that not only is food insecurity prevalent in our uncontrolled diabetic population, but it could even be more prevalent than predicted by the Feeding America study.
Food is such a critical factor in one's well being.  In addition to the medical benefits of healthy eating, such as diabetes and high blood pressure control, people often report that they have more energy and feel more mentally clear. My hope is that the findings of this pilot study will demonstrate the need to recognize and address food insecurity within our medical clinic.   Whether this leads to the implementation of permanent food insecurity screening process or simply training providers to have a comfortable conversation about food access with patients, reducing food insecurity would reduce another barrier that could be getting in the way of better diabetes control.
---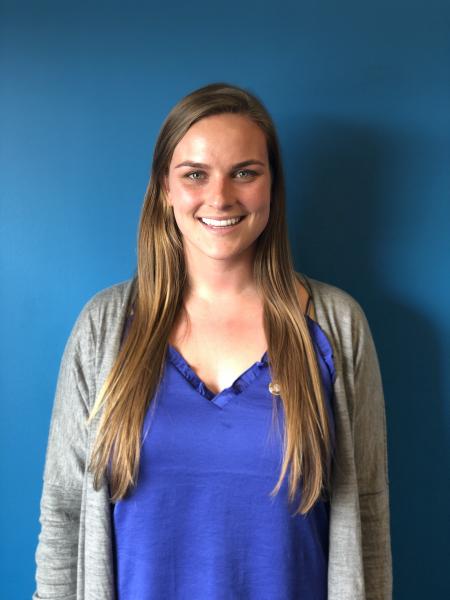 This post was written by NPHC member Laura DeMers.
Laura serves at Shadyside Family Health Center as a Care Coordinator.
(1) Gundersen, C., A. Dewey, A. Crumbaugh, M. Kato & E. Engelhard. Map the Meal Gap 2017: A Report on County and Congressional District Food Insecurity and County Food Cost in the United States in 2015. Feeding America, 2017.
(2) Hager, E. R., Quigg, A. M., Black, M. M., Coleman, S. M., Heeren, T., Rose-Jacobs, R., Cook, J. T., Ettinger de Cuba, S. E., Casey, P. H., Chilton, M., Cutts, D. B., Meyers A. F., Frank, D. A. (2010). Development and Validity of a 2-Item Screen to Identify Families at Risk for Food Insecurity. Pediatrics, 126(1), 26-32. doi:10.1542/peds.2009-3146.