A youth came down to our health clinic one day at the 412 Youth Zone, a drop-in site for unstably housed youth. She had a toothache and needed assistance in finding a dentist nearby that could see her on short notice and would accept her insurance. Helping to schedule appointments is one of the many services we provide at the Youth Zone clinic, so I began researching dentist offices. After finding one that was accessible by bus route, I helped the youth call to schedule an appointment. A few minutes into the conversation, the receptionist asked for her insurance number. The youth realized she didn't have her insurance card with her. As a result, we had to wait to make an appointment and delayed her receiving treatment.
Situations like the one I just described happen frequently at the Youth Zone. The youth don't always keep a copy of important paperwork on or near them. For those facing homelessness, it can be difficult to find a secure place to store confidential information. That's where HealthShack comes in. HealthShack is a HIPAA secure, online lockbox. Youth can create an account, decide what information they want to store on it, and control who can see their information. They can store health information such as insurance cards, medical history, and an emergency medical card. In addition, they can store other personal information such as their school transcript, their phone contacts, birth certificate, and their resume. To make it more accessible and usable, there is even an app that can be used to take pictures of documents to scan into their account if they aren't able to use a traditional scanner.  It's a one stop location allowing youth to take control of their important documents.
Back in February, the Youth Zone hosted an upload party event to encourage youth to sign up for a HealthShack account. Over the course of an hour, we were able to sign up 17 youth! As a result of the success of this event, we are planning additional upload parties in the future to get more youth signed up and to assist in uploading more documents to their accounts. At a time in their lives when many factors seem out of their control, HealthShack presents an opportunity for them to take control of their health and their personal information. Now when one of the youth with a HealthShack account call to make an appointment and are asked for their insurance information, they can simply pull up the needed information and finish scheduling their appointment with ease.
---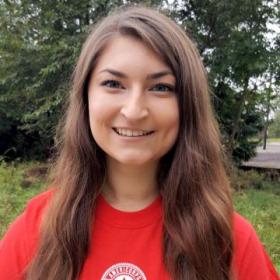 This post was written by NPHC member Jodi Allison.
Jodi serves at UPMC Children's Adolescent Medicine as a Care Coordinator.