Over the past few weeks, it has become increasingly difficult to miss news headlines covering the high and rising prices of insulin. It is a point of scrutiny for pharmaceutical companies as many patients with diabetes need daily doses to survive. Yet many of these same patients find themselves in a difficult place: their insurance will partially cover the cost, but they are responsible for covering an often stifling out-of-pocket portion.
At Birmingham, we see patients who are under- or uninsured, meaning even if our patients have some insurance coverage, it is not enough to cover the care they need. Many of our patients fall into this category due to the price of insulin. Insulin types vary in the mechanism of which they can be delivered to the patient. The more traditional form is via syringe with the insulin itself in a plastic or glass vial. This form is historically less expensive but can be much more inconvenient for the patient. A review of 43 articles in the November 2011 Journal of Diabetes Science and Technology found that patients find vial and syringe injections less easy to use and more painful.
The newer forms of insulin are insulin pumps or pen injectors. Pumps often cost thousands of dollars and require a continual supply of disposable products. Pens (or 'Kwikpens') are pre-loaded with a particular type of insulin and can be dialed to administer a patient's correct dose. However, they too are much more expensive than their vial and syringe analogs. Rapid-acting insulins on average cost 30% more if a patient opts for a pen instead of a vial. With daily or weekly injections often needed for most patients, this difference quickly begins to add up.
There are steps that can be taken to reduce the cost of insulin for patients. At Birmingham, in a way, we are somewhat lucky- most of our patients qualify for Patient Medical Assistance Programs (PMAPs). These programs, run by Big-pharma companies or their subsidiaries, offer medications free of charge to low-income, uninsured patients. After an application and enrollment period, patients can receive their medications for an entire year on a three-month basis. These programs provide a great deal of relief to our uninsured patients but are often tedious, requiring detailed documentation and follow-ups with the assistance company, albeit worth it in the end for our insulin-dependent patients. But they can be difficult to manage for a patient with low-literacy or an overworked provider unfamiliar with the process. Birmingham has the infrastructure in place to manage PMAPs and the history to troubleshoot any foreseeable issues that may arise but other clinics for low-income patients may not share the same.
Other options exist as well. Companies such as GoodRx offer pre-paid cards to low-income patients that will partially cover the out-of-pocket costs for patients. The big three insulin producers (Lily, Sanofi, and Novo Nordisk) have also vowed to cease or level-off their increases in the coming years. Although, as recent headlines have portrayed, this may be little more than lip service.
The current reality is that if you have Diabetes and are low-middle to middle income, you may not qualify for these discounted programs. In turn, you may not be able to afford a medication necessary for your health even with insurance coverage. If the trends of the last decade continue, both the increases in insulin cost and the number of Diabetes diagnoses, this problem is only going to get worse. As distressing as this may be, programs like and similar to Birmingham have the infrastructure to manage low-cost programs and allow patients to receive their necessary medications. As public health providers it is important for us to increase awareness to these available options so that more and more patients can live without the concern of affordability when it comes to their health.
---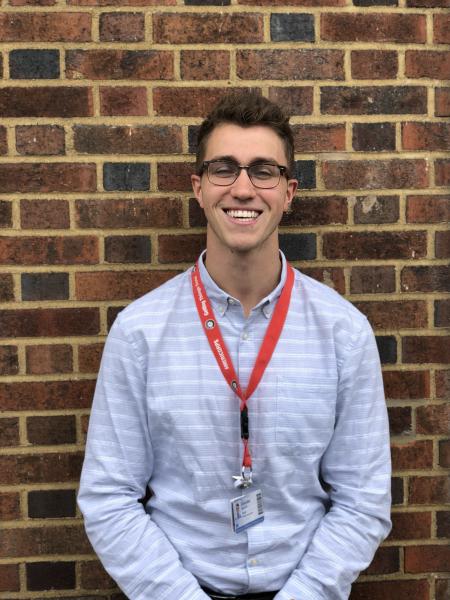 This post was written by NPHC member Chandler Mitchell.
Chandler serves at the Birmingham Free Clinic as a Patient Navigator.