This post was written by Jessica Bryan, a health educator and outreach coordinator serving with the Allegheny County Health Department STD & HIV/AIDS Program.
---
In the field of public health, April is known as National STD Awareness Month. The CDC's theme for 2017 is "Syphilis Strikes Back". This year, the whole month was dedicated to syphilis alone due to the increasing and alarming rates of occurrence.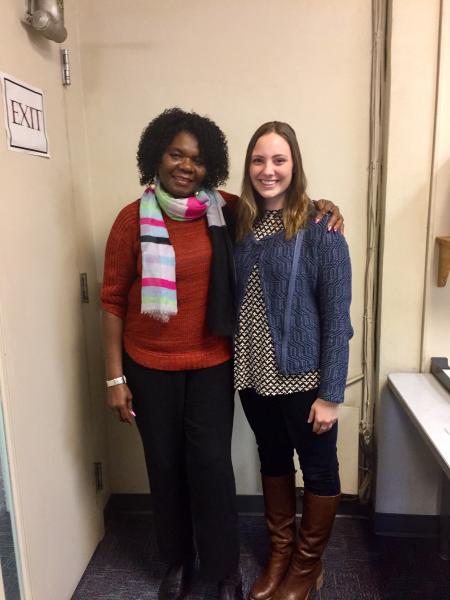 The elimination of syphilis seemed possible a decade ago, but today, the incidence of primary and secondary (P&S) syphilis is the highest it has been in more than 20 years. Reported cases of syphilis have increased in every region of the nation and across almost every race and ethnicity. Gay, bisexual, and other men who have sex with men remain the most affected population. Syphilis is also rising among women, which has triggered an increase in the incidence of congenital syphilis, the infection seen in infants when a pregnant mother spreads the disease to her child.
At the Allegheny County Health Department, we have done a number of things this month to increase awareness of syphilis in the community. Our public health educator created a poster about how to protect your sexual health and information about our free walk-in clinic for routine testing, and 100 of these posters were given to partners in the community. We have also been using "Syphilis Strikes Back" to promote the department's condom distribution program. The purpose of the program is to encourage condom usage (which protects individuals against most sexually transmitted infections), make condoms readily available to the community, provide an opportunity for staff to engage in prevention education, and lastly begin to normalize the use of condoms.
So how can you protect yourself? The first thing is to use condoms consistently and correctly every time you have vaginal, anal, or oral sex. The second is to make STI testing part of your routine health care. Having a conversation about sexual health can be awkward and weird for a lot of people, and the delivery of this information from health care providers can make or break the conversation. It is important for patients to know what can threaten their sexual health so they can be proactive and protect themselves. The risk is not knowing!