When people think of healthcare, the most obvious examples given are the physician, the nurse, or the hospital. However, healthcare is much more than that. In the arena of healthcare and public health, there lies a web of clinicians, community organizations, support services and more that strengthen the connection between the healthcare providers and the populations they serve. This web, more commonly referred to as Community Health, serves a vital purpose in the service and delivery of care. As a Community Health and Prevention Outreach Coordinator at UPMC Children's Hospital, it is our mission to connect the hospital to the community and to connect the community at large to our vast network of resources. While that mission statement is general and vague, we spearhead specific and targeted initiatives that range from physical activity interventions to nutrition curriculums that warn of the dangers of sugar-sweetened beverages.

The Sugar Show, as we've coined it, is a curriculum developed by a Pediatric Fellow at UPMC Children's Hospital that aims to discuss the dangers of added sugars in our most common beverage choices, while also teaching nutrition label literacy for consumers to make better-informed decisions. We implement this curriculum at Parent Engagement meetings for Early Childhood Centers, at staff trainings and professional developments, and for the students themselves both during school time and in after school time spaces.

Beyond the importance of the information we try to provide about sugar-sweetened beverages, the reaction from our various audiences and then the subsequent action they take has validated the necessity of this intervention. Jaws dropping, questions being asked, and a nervous laughter filling the room are the most common responses we see after each show. The national recommendation of 24g of added sugar per day is far exceeded in common beverages such as soda, coffee, energy drinks, fruit juices, smoothies, and even Gatorade. And often times, based on conversations with our audience, multiple beverages are consumed on a daily basis, which can lead to detrimental long-term physical effects.

The community we serve are shocked, confused and sometimes outraged. They've been told by parents, teachers and sometimes even physicians that some of these beverages are healthy options. These kinds of reactions, while surprising and sometimes disappointing, highlight the importance of what we, as a Community Health team, do. Shedding light on the health effects of these mundane beverages and providing a space to discuss alternative options for students, parents and staff is vital. Being on the ground and immersed in the community allows us to bring awareness to these issues, help foster healthy habits and better connect the population to UPMC Children's Hospital. Community Health is of great importance to the foundation and infrastructure of the healthcare system—without it, we might create gaps in care and harm the population we aimed to serve in the first place.
---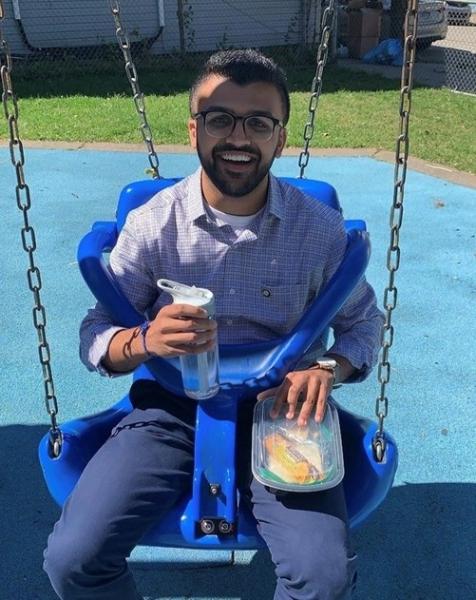 This post was written by NHC member Shrenik Gadagkar
Shrenik serves at UPMC Children's Hospital as a Community Health and Prevention Outreach Coordinator