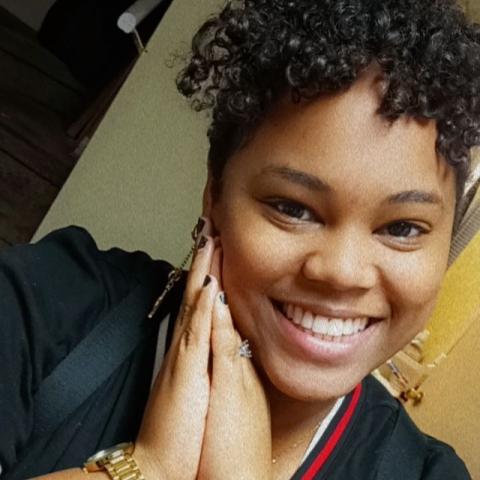 Pronouns: they/them                                                                            
Host Site: JASMYN
Where are you from?
I was born in Chicago, Illinois and relocated to South Florida with my family when I was five. After graduating high school, I moved to Jacksonville, Florida where I currently reside.
What is your title and role at your host site? 
I am a NHC Americorps member serving in Jacksonville, Florida at JASMYN as a LGBTQIA+ Housing & Care Coordinator. I play a pivotal role in expanding on these four areas of direct service that JASMYN offers: ACCESS Program (Accessing Client-Center Essential Support Services), Mental Health/Substance Use Services, Wellness and Health Education, Cyber Center/Club YASS.
Why did you decide to join NHC?
I joined NHC to humbly serve as a volunteer within my community, with a mission to mitigate the oppression that is ingrained in our society by, white, cisgender heteronormative and ableist individuals in our majority. More specifically, I aim to be a beacon of light for LGBTQIA+ individuals in Jacksonville by expanding on services that my host site, JASMYN, has available for youth. I aim to be a mentor to the youth who pass through by being trustworthy, experienced, and passionate about my work.
What are you hoping to gain or learn during your service term?
In my year of service, I hope to further my empathy and passion for the LGBTQIA+ community. I plan to achieve this by fully immersing myself with every youth who comes by for direct service, such that I increase my cultural competence by the many different ways our society can impact the community. I hope to network with many professionals who serve the same purpose.
What are you most looking forward to during your service term? 
I am most looking forward to three things: 1) seeing the hope in the eyes of the youth that I help when they realize I've got their back, 2) the visible growth of youth I help when they come back to say how much they've changed for the better, and 3) LGBTQIA+ outreach events in the community.