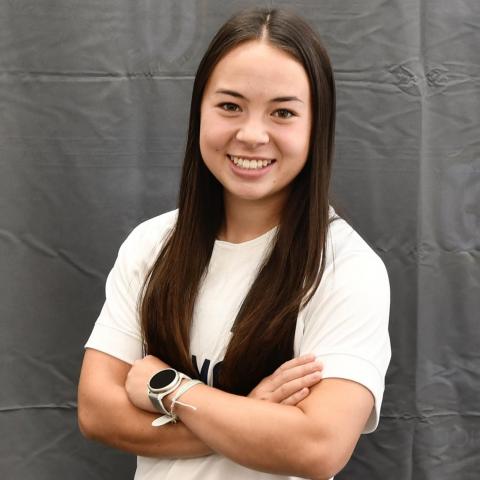 Name: Holly Chan (she/her)
Host Site: Philadelphia Department of Public Health, Health Center 5
Position: Patient Advocate
Where are you from? Vancouver, WA
Why did you decide to join NHC? Public health is an extraordinarily intersectional and broad field, and I wanted to experience serving in this field firsthand. NHC stood out to me because of its vision of combining diversity, healthcare, and education. I was also drawn to the ability to participate in hands-on community-oriented public service. 
What are you hoping to gain or learn during your service term? I am hoping to gain a deeper understanding of the inner workings of the pharmaceutical and healthcare industries and learn how best to combat the lack of affordability and accessibility that prevails in these areas. I hope to gain an understanding of the existing barriers to health services and health education in underserved communities, as well as learn strategies for overcoming those barriers. 
What are you most looking forward to during your service term? I am looking forward to being involved in the Philly community and developing meaningful connections with mentors and fellow members which will help solidify my interests within the medical field and guide future career paths.