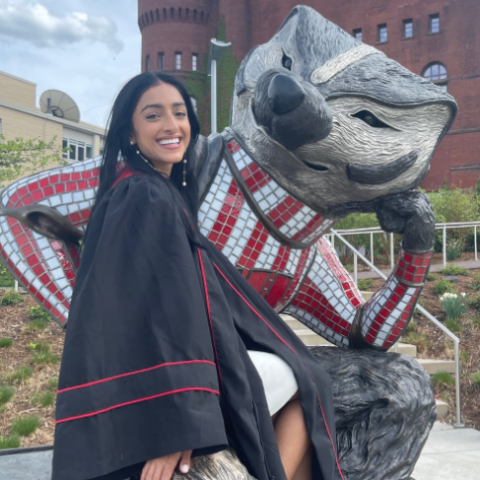 Pronouns: she/hers
Host Site: Erie Family Health centers
Position Title: School Based health educator
Where are you from?
Grew up in Green Bay, WI
Went to UW-Madison for my bachelors
Why did you decide to join NHC?
Decided to join NHC because I wanted to gain real world experience before going to medical school. I wanted something that combined serving marginalized communities with health, and as a plus my position allows me to work with kids!

What are you hoping to gain or learn during your service term?
I am hoping to learn more about effectively teaching groups of people with diverse learning styles.

What are you most looking forward to during your service term?
I am most looking forward to building relationships with students and hopefully being a mentor for them! Health education is so important and I am so excited that I will be able to help kids feel empowered and take control of their own health.