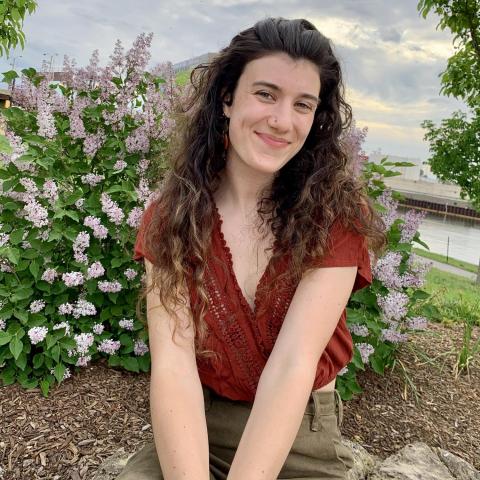 Pronouns:
she/her
Host Site:
Girls in the Game
Position Title:
Teen Programs Coordinator
Where are you from? 
I'm originally from Cincinnati, Ohio but I've lived in Chicago for the past 5 years!
Why did you decide to join NHC?
I joined NHC so that I could build meaningful relationships with communities and public health organizations committed to promoting health justice. Through these connections I hope to find new ways to support people in living their healthiest lives while collaborating to transform our current systems.
What are you hoping to gain or learn during your service term?
During my service term, I hope to learn more about community-based approaches to alleviating health disparities, especially those disparities that affect the lives of LGBTQ+ youth.
What are you most looking forward to during your service term? 
As this is my second year of service with Girls in the Game, I'm most looking forward to finding creative new ways to support our fantastic teen participants and strengthening our network of anti-racist and equity-focused health organizations in Chicago!