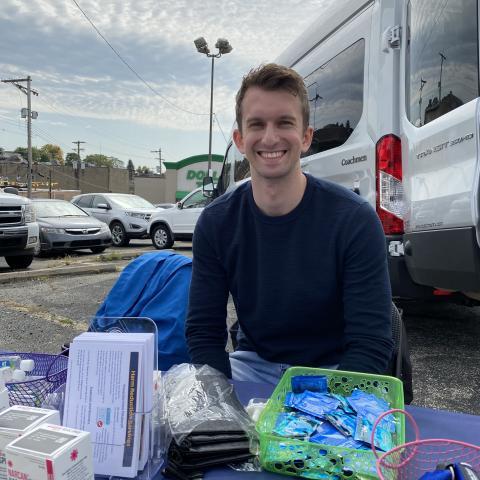 Educational background: BA in Biochemistry with minors in Nutrition and Chemistry from Case Western Reserve University
What is your title and role at your host site? STI/HIV Outreach and Education Coordinator. My main roles include monitoring the condom distribution program at our clinic, as well as hosting sexual health education events for senior citizens.
Why did you join AmeriCorps/National Health Corps? I joined the National Health Corps to understand more about the public health needs on my community and expand upon my pre-medical education through service.
What are you hoping to gain from your year of service? I am hoping to gain a greater awareness of the challenges facing those in the community and understand how I can expand my impact beyond my future work as a clinician. I also hoping to develop a deeper sense of empathy and compassion for those I work with.
What are your plans after AmeriCorps service? After my time in AmeriCorps, I plan to continue pursuing exposure to the medical and public health fields while applying to medical school.
Where do you envision yourself in 5 years? In five years, I see myself finishing medical school and beginning a career in medicine while also advocating for others through health policy. I also see myself serving my community outside of my work and pursuing new adventures!