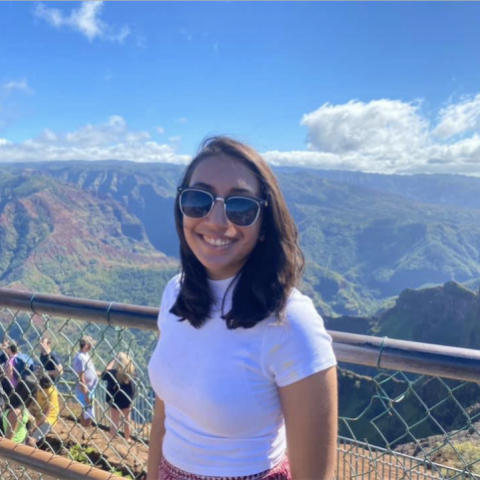 Educational background: I graduated from the University of Pittsburgh with a Bachelor of Arts in Sociology, a certificate in Global studies and a minor in Chemistry.
What is your title and role at your host site?
Depression Care Coordinator at UPMC Shadyside Family Health Center.
Why did you join AmeriCorps/National Health Corps?
During my time in college, I took many sociology and public health classes which emphasized the relationship between health, policy, poverty, race, and education. I learned that to be a change-agent in medicine, I need to think critically about the social, economic, and political factors that affect a person's well-being in addition to the biological factors. I joined the National Health Corps because I believe it is a hands-on public health experience that will help me understand and tackle the issues I have spent the last four years learning and growing passionate about.
What are you hoping to gain from your year of service?
From my year of service, I hope to learn how to incorporate service and civic engagement in my future career as a physician. At UPMC Shadyside Family Health Center, I hope to serve a diverse population and learn about their needs directly from them. Lastly, I want to learn how to better support and advocate for my patients. 
What are your plans after AmeriCorps service?
After my time in the program, I hope to pursue a MD/MPH combined degree at a medical school.
Where do you envision yourself in 5 years?
In five years, I hope to be graduating medical school and starting a family residency program.