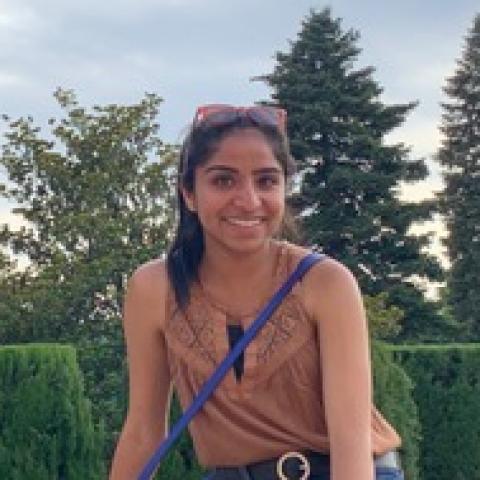 Pronouns: she/her
Host Site: María de los Santos Position Title: Care Navigator
Where are you from?  Bloomfield Hills, MI
Why did you decide to join NHC? I decided to join NHC because I wanted to interact with underserved populations in a medical setting and utilize my Spanish major to connect with patients. As an aspiring doctor, I hope this experience will help me learn more about social and economic factors that impact a person's health, so I can keep those in mind in the future. 
What are you hoping to gain or learn during your service term? I hope to have learned more about the Philadelphia population's struggles to access equitable health care and to have learned strategies to overcome these barriers.
What are you most looking forward to during your service term?  I am looking forward to speaking with patients, learning more about public health, and bonding with my cohort.