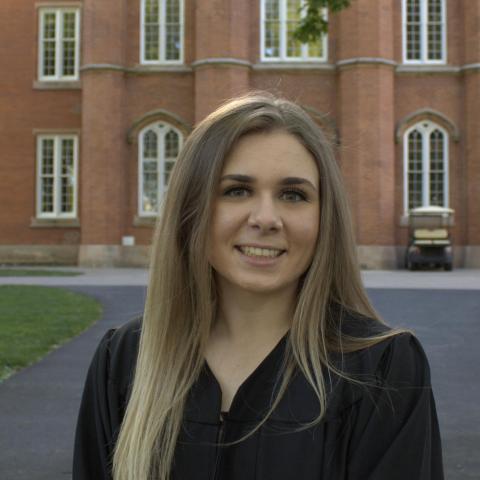 Pronouns: she/her                                                                          
NHC Program: Pittsburgh
Host Site: Squirrel Hill Health Center
Position Title: Patient Population Management Specialist 
Where are you from? I grew up in Oakdale, PA which is a small town outside of Pittsburgh. 
Why did you decide to join NHC?
Service has always been important to me, and I wanted to spend my gap year combining my passion for community service with my interest in medicine. After learning about health disparities during my college courses and shadowing experiences, I wanted to become more involved in helping underserved communities combat barriers to accessible and quality care.
What are you hoping to gain or learn during your service term?
I'm hoping to gain a better understanding of healthcare and help to close the gaps between patients and providers. As someone who one day wants to be a physician, I think it is crucial to have an understanding of what healthcare looks like for underserved communities, as well the role social determinants of health have on patients and their healthcare experiences. 
What are you most looking forward to during your service term? 
Getting to spend time with my cohort, learn more about equitable healthcare, and make a difference in my city!