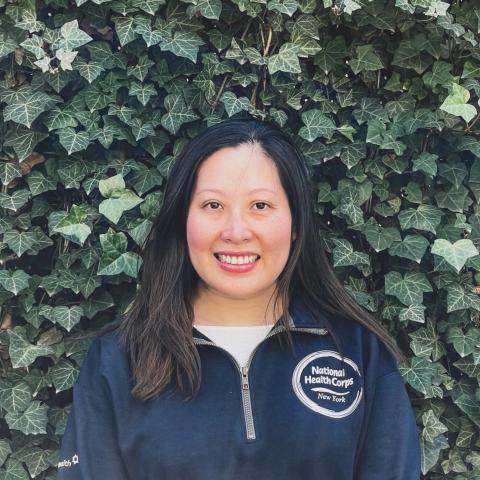 Pronouns:   
She/her  
Hometown:  
Wilmette, IL
Educational Background:  
BS Biology, BA Sociology, BA Economics, MPH (Spring 2021)
What is your title and role at your host site? 
Outreach and Care Coordinator at Sun River Church Ave and CWHA in Brooklyn  
Why did you join the National Health Corps New York AmeriCorps program? 
I want to experience first-hand the challenges associated with maintaining healthy communities, learn more about different populations and their needs, and improve the health and wellness of people residing in the neighborhoods I serve. 
A fun fact about me: 
I'm a dual citizen (Philippines and the USA) 
What has been the most meaningful part of service for you? 
Being able to participate in healthcare delivery through engaging in outreach and education with community members in the Flatbush neighborhood of Brooklyn on behalf of Sun River Health and its community partner, the Caribbean Women's Health Association (CWHA). I spend a lot of time connecting with people through the telephone and in doing so, learn more about them through the conversations we have about the types of services they use and need. People have a lot of affection for both Sun River and CWHA and the tireless dedication of the staff deserve a lot of credit for that. As an Americorps member, I get to participate in promoting the partnership between two great organizations and learn about the individual yet synergistic work they do to deliver life-saving initiatives to as many people as possible.