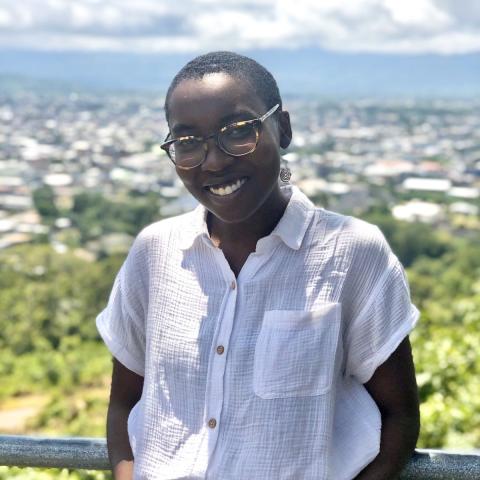 Pronouns: she/her
Host Site: 11th Street Family Health Services
Position Title: Integrative Services Navigator and Recruiter
Where are you from? Omaha, Nebraska and Denver, Colorado
Why did you decide to join NHC? I decided to join NHC because I wanted to serve in a new community advocating for health justice while promoting wellness and healthy living.   
What are you hoping to gain or learn during your service term? During my service term I'm hoping to gain more public health experience and learn more about how to be an effective and culturally-sensitive community health worker. I also hope to learn more about the health disparities that exist in underserved communities and the ways that community health centers can work to address these disparities.  
What are you most looking forward to during your service term?  I'm most looking forward to serving a new patient population and connecting patients with programs and services that expand access to equitable care.