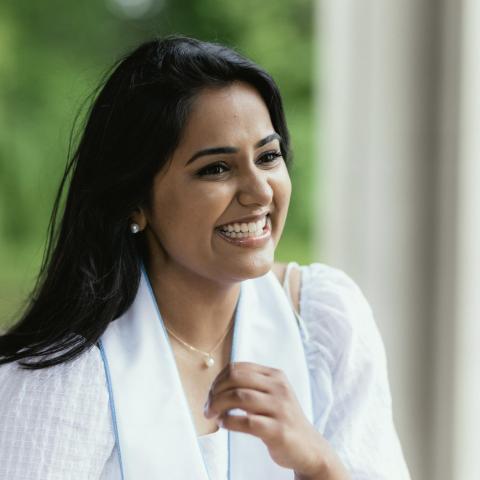 Pronouns:  she/her/hers                                                                               
NHC Program: NHC Pittsburgh
Host Site: Program for Health Care to Underserved Populations/ Birmingham Free Clinic
Position Title: Patient Advocate and Navigator
Where are you from? I was born in Dubai, UAE and moved early on to Morrisville, NC where I was brought up.
Why did you decide to join NHC? After multiple conversations with a previous NHC member, I soon recognized that joining NHC will allow me to grow and gain exposure in areas I was passionate about such as public health, healthcare access, community engagement, and service. By being able to work within underserved communities and working towards reducing health disparities, I knew that NHC would prepare me with the best skill set for my future goals!
What are you hoping to gain or learn during your service term? Through this service year, I hope to gain service-oriented clinical exposure by advocating for vulnerable populations while also learning more about the healthcare system. From access to health insurance and prescription medications to understanding barriers to adequate healthcare such as language interpretation and health literacy, I hope to strive towards a holistic and compassionate approach to medicine!
What are you most looking forward to during your service term? I am most looking forward to building meaningful relationships with patients, fellow clinic colleagues, and other NHC members. Together, we can empower communities and aspire towards health equity!