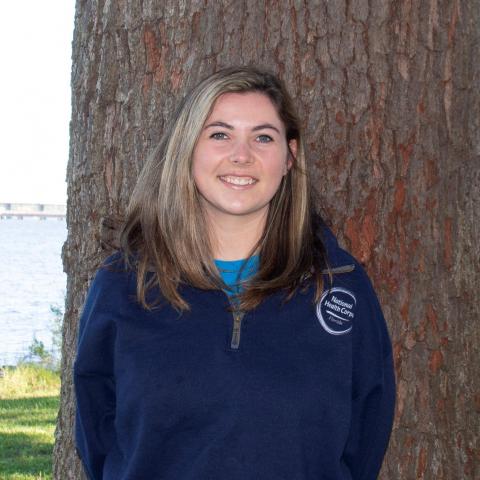 Hometown: Johns Creek, GA
Educational background: Bachelor of Science in Cellular Biology from the University of Georgia
What is your title and role at your host site? 
I will be serving as a Care Coordinator for the Children's Home Society of Florida. My role within this position is to manage pregnant women and women with children up to a year who yield mental health issues or substance use disorders during client screenings. I will be conducting home visits to provide the necessary referrals to different detox, mental health, counseling, and recovery services. I will be tracking the clients' progress towards improved mental health while providing the navigation toward necessary social services such as childcare, education, legal assistance, housing, transportation, and financial assistance. Additionally, I will provide nutrition and obesity prevention education to my clients to help them create a wellness vision and monitor their progress towards meeting their wellness goals. 
Why did you join the National Health Corps Florida AmeriCorps program?
As someone who strives to be a healthcare provider, I wanted to join AmeriCorps because I am dedicated to improving community health in a wide variety of ways. I wanted to gain hands-on experience addressing different health disparities and develop new skill sets necessary to be the best future physician I can be. Additionally, I get to work with a great team of people that all have a similar passion for service. 
What are you hoping to gain from your year of service?
I am hoping to gain an immense amount of personal and professional growth during my service year. I hope this year will help me become a better physician by teaching me to advocate for my patients as well as better management and group facilitation skills. Additionally, I hope to build new friendships with like-minded peers!
What are your plans after AmeriCorps service?
I am hoping to enroll in medical school by Fall 2022
Where do you envision yourself in 5 years?
I hope to be finishing up my M.D. and applying to medical residencies across the nation. I hope to be able to utilize all of the lessons that I will develop during my time with the National Health Corps.