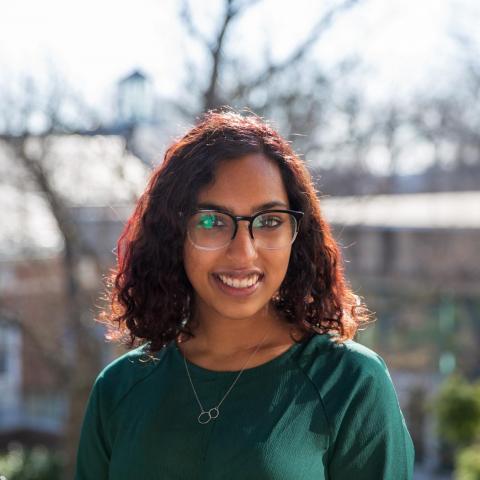 Pronouns: She/her/hers
Position Title: SDOH Outreach Coordinator
Where are you from? Barrington, IL
Why did you decide to join NHC?
I decided to join NHC to learn more about public health in Chicago. I have always been passionate about addressing disparities in health outcomes. The diversity in each neighborhood of Chicago will allow me to learn about and contribute to making healthcare more equitable in this city.

What are you hoping to gain or learn during your service term?
I hope to learn about the myriad of cultures that exist within each neighborhood of Chicago, while serving each community's needs. I also hope to learn more about how various community programs mitigate healthcare disparities.
What are you most looking forward to during your service term?
I am most looking forward to reconnecting with Chicago. It has been over four years since I last lived in the Chicagoland area, and I have missed it! I most look forward to visiting museums, cheering on Chicago sports teams (Go Cubbies!), and walking along the lakefront!