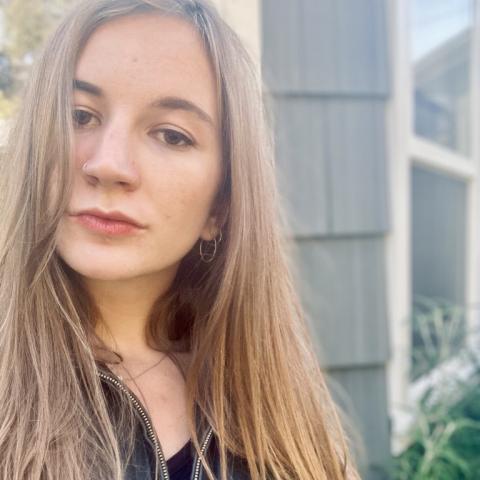 Pronouns: she/her
Host Site: Maria de Los Santos Health Center
Position Title: Care Navigator
Where are you from?  Central Coast, CA
Why did you decide to join NHC? After spending time supporting public health projects in other countries, I wanted to use the skills and global perspective I gained abroad to learn more about what underserved communities face here in America. I've always been interested in the ways in which the healthcare system often functions as a microcosm of broader social inequality, and NHC seemed like a valuable way to learn more about that on a theoretical level while also giving me the opportunity to do frontline work. 
What are you hoping to gain or learn during your service term? I'm hoping to learn more about trauma-informed care and cultural competency within healthcare, and also to gain experience in community organizing and engagement. I'm also hoping to learn more about current efforts to achieve health equity here in Philadelphia. 
What are you most looking forward to during your service term?  I'm looking forward to bonding with my NHC cohort--I love to collaborate with similarly service-minded people and am excited to share this learning process with them.  I'm also looking forward to using (and improving!) my Spanish with the patients at Maria de Los Santos, and to getting involved with the Philadelphia community through the wealth of service opportunities available!