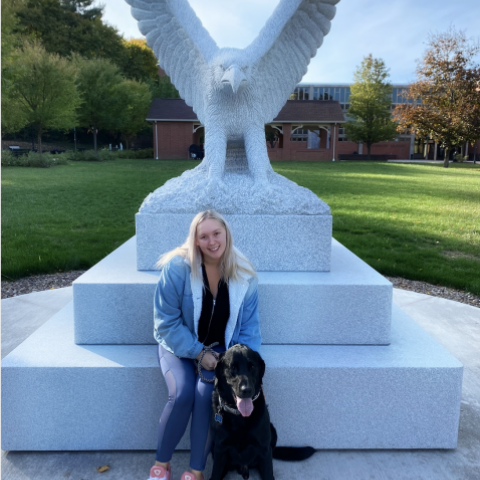 Educational background: BS Public Health at Lock Haven University.
What is your title and role at your host site? My title is Older Adult Services Coordinator. I am responsible for serving older adults (50+) through safety and health education, while empowering them to access services that secure their independence in transportation and living throughout their lifetime. I help coach older adults in the Matter of Balance Movement, which is part of the fall prevention initiative.
Why did you join AmeriCorps/National Health Corps? I joined AmeriCorps/National Health Corps because I carry a strong interest in serving my community, especially the underserved and vulnerable. I wanted to do something special and meaningful during my gap year, and I knew AmeriCorps/National Health Corps sounded like a perfect fit for me! It is the perfect opportunity to gain connections and build report with professionals not only at my host site, but in the field as well as with other members.
What are you hoping to gain from your year of service? I hope to gain a better understanding of what it is like to work with different groups of people in the workforce, as well as serve diverse groups of people.  In the end, I hope to make a positive impact and build connections within my community.
What are your plans after AmeriCorps service? After my AmeriCorps service, I plan on attending graduate school to obtain my MPH at either University of Pittsburgh or somewhere in Georgia.
Where do you envision yourself in 5 years? In five years, I envision myself continuing my education and working in either Pittsburgh or Atlanta. I hope to continue to work closely in underserved communities and make an impact where it needs it most. I would like to hold a position at the Center for Disease Control (CDC) one day!