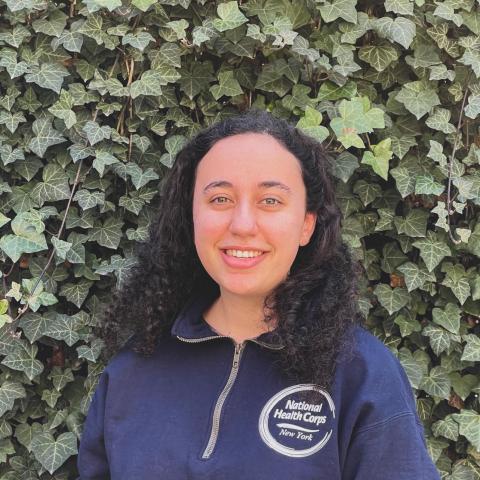 Pronouns:
She/her
Hometown:
Riverdale, New York
Educational Background:
Columbia University 2024
What is your title and role at your host site?
I'm serving with the Genesis Program as a  PrEP Health Educator
Why did you join the National Health Corps New York AmeriCorps program?
I joined the National Health Corps because I wanted to support public health during the COVID pandemic.
A fun fact about me:
I have nine double jointed fingers
What has been the most meaningful part of service for you?
Conducting PrEP screenings has been a meaningful part of my service. This involves calling patients to let them know about PrEP, getting to know them, and helping them determine if PrEP is right for them. I enjoy working one on one with patients and empowering them to protect themselves in whatever ways they see fit