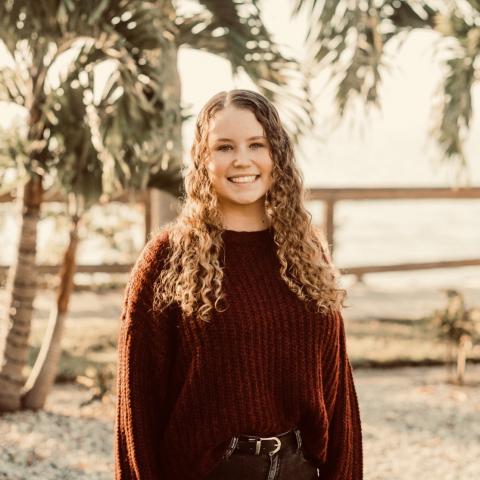 Pronouns: She/Her
NHC Program: Florida
Host Site: Wolfson Children's Hospital, Players Center For Child Health
Position Title: Care Coordinator
Where are you from?
I was born and raised in Tampa, Florida.
Why did you decide to join NHC?
After graduating college, I knew I wanted to do something meaningful in my time off before medical school. When I heard about NHC, I thought it was the perfect opportunity for me to serve communities in need while gaining insight into health disparities and understanding the major effects they have on patients. While I look forward to my future as a physician, I am so excited to begin this chapter of my life with NHC, to further my skills on a community-level, building valuable connections, knowledge, and compassion!
What are you hoping to gain or learn during your service term?
During my service term I am hoping to gain a deeper understanding of the health disparities and structural oppression occurring in our country, and learn the most effective way to eliminate them. In addition, I am hoping to build upon my knowledge and empathy in the field of healthcare to better assist patients as a future physician.
What are you most looking forward to during your service term?
I am most looking forward to building relationships with not only my coworkers and fellow NHC members, but also with the children and families I will be working with. I hope to make strong connections with the communities I serve, and aid in providing them the support and care they deserve.