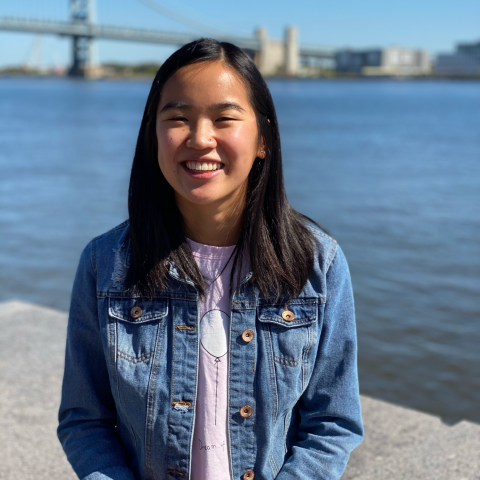 Educational background: Immunology and Infectious Disease major and World Literature minor from Penn State University.
What is your title and role at your host site? I am serving as a Patient Navigator at the Squirrel Hill Health Center on the Mobile Medical Unit.
Why did you join AmeriCorps/National Health Corps? I joined National Health Corps because I wanted a full-time opportunity to immerse myself in service and help connect people with needed health care and resources. Additionally, I wanted to engage in an experience that would show me factors beyond science and medicine that impact a person's health, access to care, and adherence to treatment.
What are you hoping to gain from your year of service? I hope to gain a personal understanding of social determinants of health as I help connect people to the resources they need and give back to the community. Through service, I also hope to make meaningful connections with the community and learn from them.
What are your plans after AmeriCorps service? I plan on attending medical school and eventually using the knowledge I have gained from my service year to provide humanistic and culturally sensitive care.
Where do you envision yourself in 5 years? In 5 years, I hope to be finishing medical school and applying for residency.