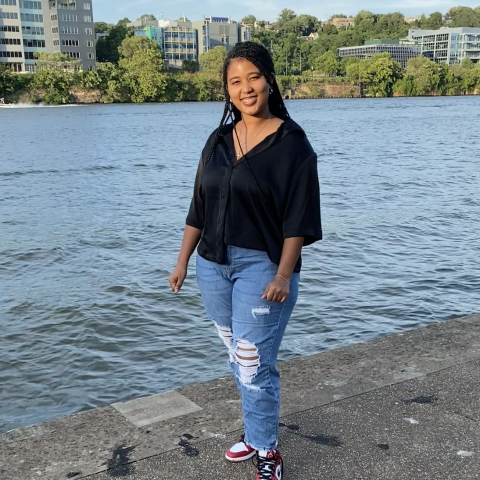 Educational background: B.S. in Emergency Medicine from the University of Pittsburgh with a minor in Korean Language studies.
What is your title and role at your host site? I serve as a Patient Navigator for the Squirrel Hill Health Center.
Why did you join AmeriCorps/National Health Corps? I wanted to be a part of a service organization after graduating college. I joined the National Health Corps specifically because it combines public health with service initiatives. I thought it would benefit me to learn more about health inequities that exist in the Pittsburgh community. In my opinion, to improve the health of those in underserved communities is a very rewarding experience. 
What are you hoping to gain from your year of service? During the year of service, I hope to gain knowledge and a better understanding of communities that are afflicted by health inequalities. I hope by communicating and understanding the perspectives of the individuals that I interact with; it would make a better health care provider and an overall better person.
What are your plans after AmeriCorps service? After my year with AmeriCorps, I plan to attend medical school or maybe go to graduate school for Public Health.
Where do you envision yourself in 5 years? In five years, I see myself hopefully almost finishing up school and still serving underprivileged communities in some capacity.