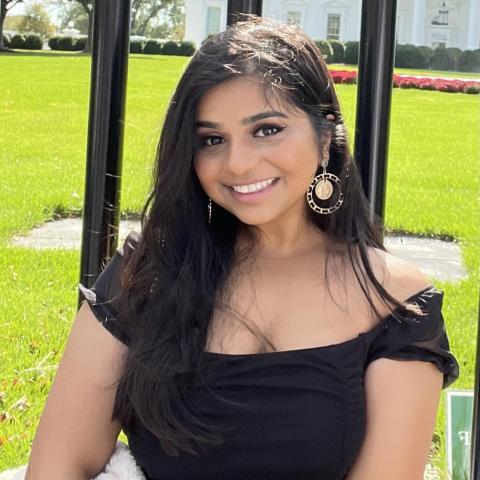 Pronouns: she/her                                                                                   
NHC Program:  Pittsburgh   
Host Site: Center for Adolescent and Young Adult Health & Children's Hospital of Pittsburgh of UPMC
Position Title: Health Educator and Youth Engagement Program Coordinator
Where are you from? Orlando, FL 
Why did you decide to join NHC?
I wanted to broaden my horizons and get out of my comfort zone. Pittsburgh is a city that I had absolutely no connection to, and a complete flip from Florida! As I decided what to do with my gap year, NHC stood out to me through its vision of combining diversity, healthcare, and education. I support a future where everyone can access quality healthcare with no barriers or discrimination, and NHC gave me the opportunity to enable my passion to serve into action. 
What are you hoping to gain or learn during your service term?
My goal is to learn more about health inequities and the various determinants of health throughout my service year. One can learn about barriers in a classroom, but the realities many face with access to care go beyond that. Having the privilege to work with local leaders and organizations are at the forefront of my mind, and I want to make sure that the choices I make assist in their goals for the future. With that being said, cultivating leadership and interpersonal skills because of it is a huge plus!
What are you most looking forward to during your service term? 
I'm looking forward to making new connections and solidifying my passion for both public health and medicine. I love how I can build various relationships to empower local communities and make a positive change for health equity. It's also exciting to live in such a wonderful city, and I'm having fun exploring the surrounding areas with my fellow cohort friends!