Access to Justice via Medical-Legal Partnerships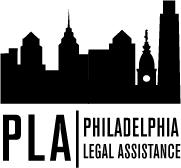 I am serving at Philadelphia Legal Assistance (PLA) in a Medical-Legal Partnership (MLP) at two clinics: Philadelphia Department of Public Health's Health Center 6 and Delaware Valley Community Health's Girard Medical Center. While my position title is a mouthful, the idea behind an MLP is simple. MLPs place legal staff directly within health centers in order to allow patients to access on-site legal aid. A patient will see their medical provider for an appointment, and then have the option to walk down the hall and speak with an attorney or paralegal during the same visit. Legal staff then provide free assistance to the patient, taking them on as a client; the services legal staff provide should in turn improve the patient's overall health and wellbeing. 
Before starting my service year, I had never reflected on the importance of access to justice, or in other words, access to free, quality legal aid for low-income individuals. Without institutions like MLPs, legal services can be extremely difficult to acquire. Geographical barriers (like needing to travel far outside of one's community), language barriers, and the financial burden of paying legal fees often prohibit folks from speaking with legal staff. Legal assistance should not be detached from health clinics, schools, hospitals, and churches, although in most communities, it is; in fact, the concept of "place-based" or community lawyering is relatively new.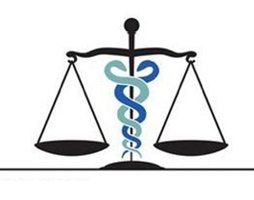 Through my service, I have witnessed firsthand how expanding access to justice can improve health outcomes. A few weeks ago, I assisted a client with a Medicaid application; she had experienced difficulties applying for health insurance due to a language barrier, and was thus seeking all of her healthcare at a free clinic. Within three weeks of meeting me at the health center, the client was enrolled in Medicaid and was able to see specialists for care that was long overdue. Without having been referred to our MLP, this client may have never received a consultation on her insurance eligibility. Beyond helping clients enroll in public benefits like Medicaid, food stamps, and utilities assistance, our MLP also provides assistance related to landlord/tenant law, helps survivors of domestic abuse or violence obtain protections from abuse orders, assists individuals with covering prior medical bills, and more.
MLPs are excellent tools for increasing access to justice and addressing critical social determinants of health. They are collaborative, community-oriented, and unique institutions. I have absolutely loved my service with my MLP. Even though I served remotely until March, I still felt a connection with clients I only ever spoke with over the phone. Being on-site at the health centers, though, has shown me how MLPs ideally work: all kinds of staff (doctors, nurses, social workers, housing counselors, behavioral health specialists, and more) will either refer patients to the MLP via a paper slip, or walk a patient to our office for an immediate consultation. 
I truly hope the MLP model becomes more widespread. In my opinion, every public health system should utilize these types of partnerships. I'm very grateful for my clients, team, and the experience that I've had with my MLP thus far.