Interviews, Statistics, and Social Services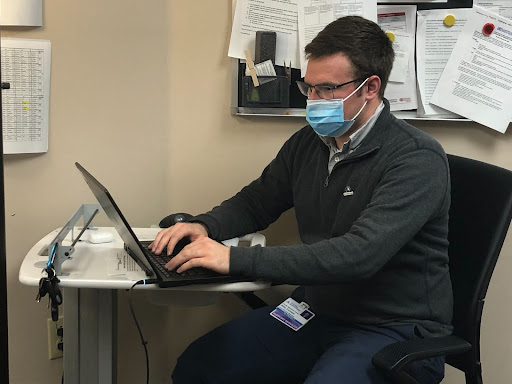 I have spent my National Health Corps service term assigned to the Ascension St. Vincent's Family Medicine Residency Program as a Care Coordinator. Although previous AmeriCorps members had carried out service activities with St. Vincent's in the past, I have been the first NHC member to serve here on a full-time basis. Being the first person to fill a new position comes with its own set of pros and cons, but I have really enjoyed watching my position develop while sampling a variety of projects and skillsets over the service term.
I believe that the medical profession, and the primary care field in particular, falls into a unique position in our society. Over the last several decades, medical professionals have become increasingly aware of the effects resulting from the social determinants of health- a broad set of psychosocial factors that drive medical outcomes. As a result, when a patient arrives at a clinic or hospital with a biomedical problem, the medical issue is frequently tied to other fundamental social issues- food insecurity, housing conditions, stress levels, lifestyle choices, and a multitude of other factors have all been shown to cause adverse medical outcomes and contribute to health disparities.
Although remaining mindful of these issues while interacting with patients is an important first step, actually implementing programs and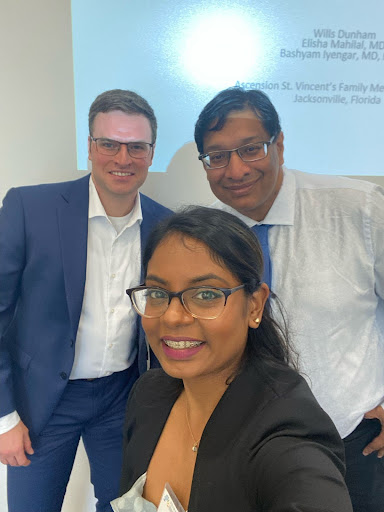 strategies that address the needs of patients and the fundamental causes of disease can prove challenging in real-world practice environments. The social issues that patients commonly face on a daily basis tie into broader and deeply ingrained social issues surrounding healthcare access, economic inequality, and trust in the medical system. As a result, there are no easy, one-size-fits-all solutions for these problems; they must be specifically tailored to each patient population and practice setting, which typically requires drawing upon a mix of different skill sets.
And here at St. Vincent's, I have had the opportunity to help with a variety of projects as we move towards finding the right solutions to help our patients. I have spent my time interviewing patients to identify social needs, referring patients to community resources, analyzing datasets, and coordinating healthy food distributions with our lifestyle medicine program. I have enjoyed the variety, but of all of the things I have done during my time here, I have found the patient interviewing aspect to be the most rewarding.
Each interview is short, usually somewhere between five and twenty minutes, and it consists of a series of questions about the patient's personal life and socioeconomic situation. The interviews have allowed me to talk with patients from all walks of life, and I have found many of the personal connections to be meaningful. We use the results in two major ways- firstly, to identify an immediate need to refer the patient to a community resource, and also to build larger datasets to improve our programs and identify unmet needs at the patient population level. Being involved in both the development and interviewing aspects of these projects has helped me to better understand the steps involved in implementing a new program and the individual stories of our patients.
I think I have learned a lot during my time with NHC, as the program has offered me the opportunity to help with several meaningful projects at my host site that could make an impact in our patients' lives, and I will continue to draw upon the lessons I learned over my service term as I progress in my career. To close, I would like to share some of the lessons that I have learned during my time here:
1. In addition to "hard" skills like scientific knowledge and data analysis skills, the ability to connect with others on an interpersonal level is just as important. Striking the appropriate balance between seemingly unrelated skill sets such as these allows us to accomplish things that would otherwise be very difficult.
2. Beyond purely biomedical issues, the practice of medicine lies at the intersection of many other fields including social services, nutrition and exercise science, and information technology, and it helps to have a working knowledge of these allied fields. However, we do not need to know how to do everything on our own; working well with others who have different skill sets can be equally as fruitful.
3. New projects may not be 100% successful the first time they are attempted, but someone needs to be the first to try. Even if things do not go smoothly right away, there is value in making the initial attempt and laying the groundwork for a more successful follow-up project. Project implementation is rarely a straightforward process, but every step is important.