Providing Competent and Trauma-Informed Care During a Global Crises

In my undergraduate experience at The George Washington University, I had the opportunity to serve at the Ethiopian Community Development Council with refugee women in the Safe Journeys program. The principle of this program is to provide tangible resources to refugee women experiencing domestic violence upon arrival in the United States. Although tremendously challenging work, the people I was able to connect with continue to inspire me in my current position as the Health Access Liaison at the Nationalities Service Center (NSC).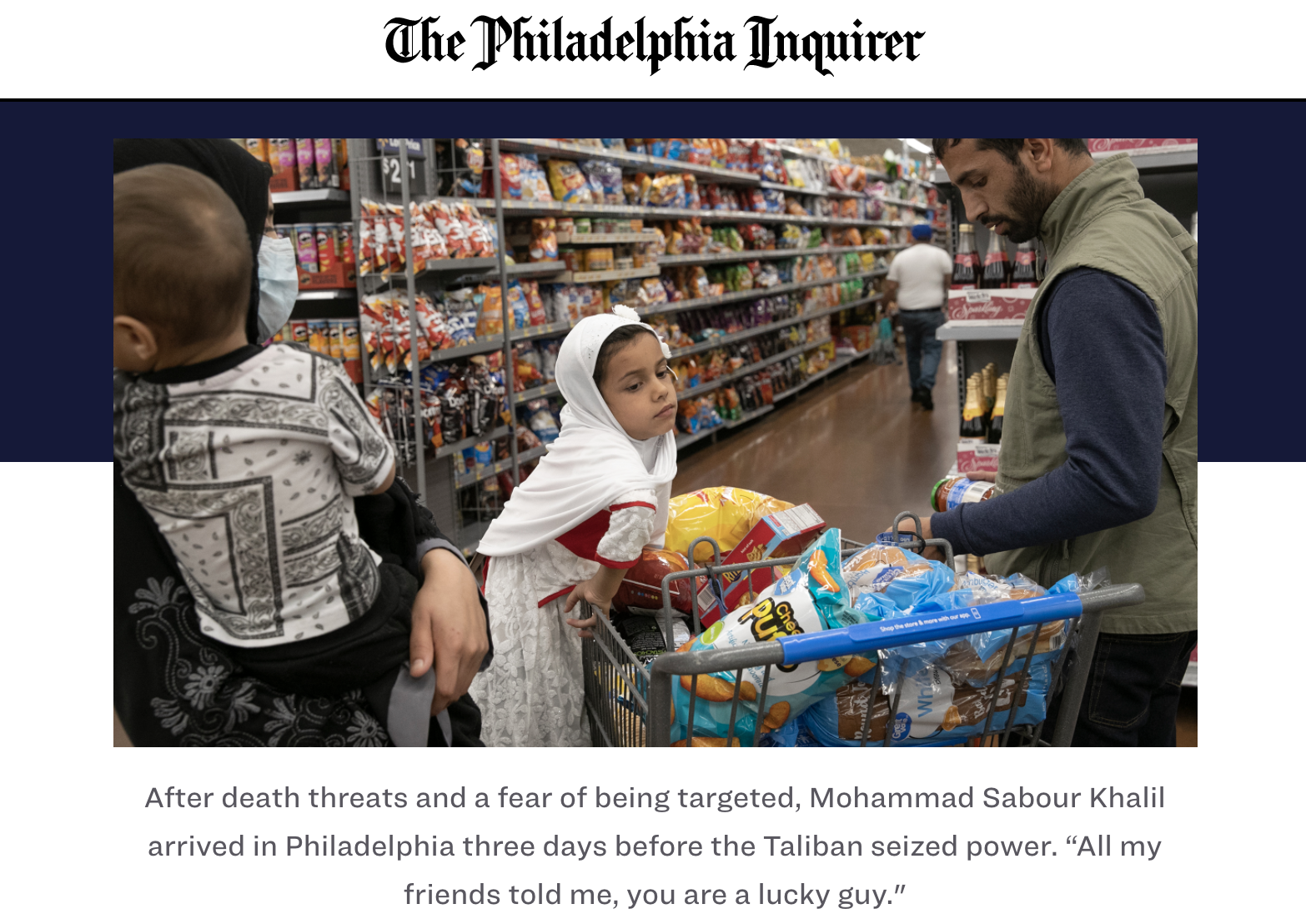 Within my position, my primary roles have been assisting refugees, migrants, and human-trafficking survivors, from around the world, who are often lower-income and uninsured, navigate the increasingly challenging healthcare system. These roles include health appointment scheduling and escorting and health insurance and public benefits enrollment. Specifically, I establish relationships with clients and primary, specialty, and preventative health providers. I also screen clients for insurance eligibility for Medicaid, Marketplace Insurance, and Emergency Medical Assistance to confront barriers to medical costs. In addition, I assist our clients in receiving free eye care and eyeglasses through the New Eyes Program and enroll them in the Special Supplemental Nutrition Program for Women, Infants, and Children (WIC). 
However, the past few months have been unparalleled and have greatly shifted the course of my role. With the fall of Kabul in August, many refugees arrived in the United States in hopes of safety and security. Yet, the time between arrival on military bases around the country and resettlement into homes has increased due to the pandemic and housing shortage present in Philadelphia. This has exacerbated the instability experienced by those arriving from dire circumstances both materially and emotionally.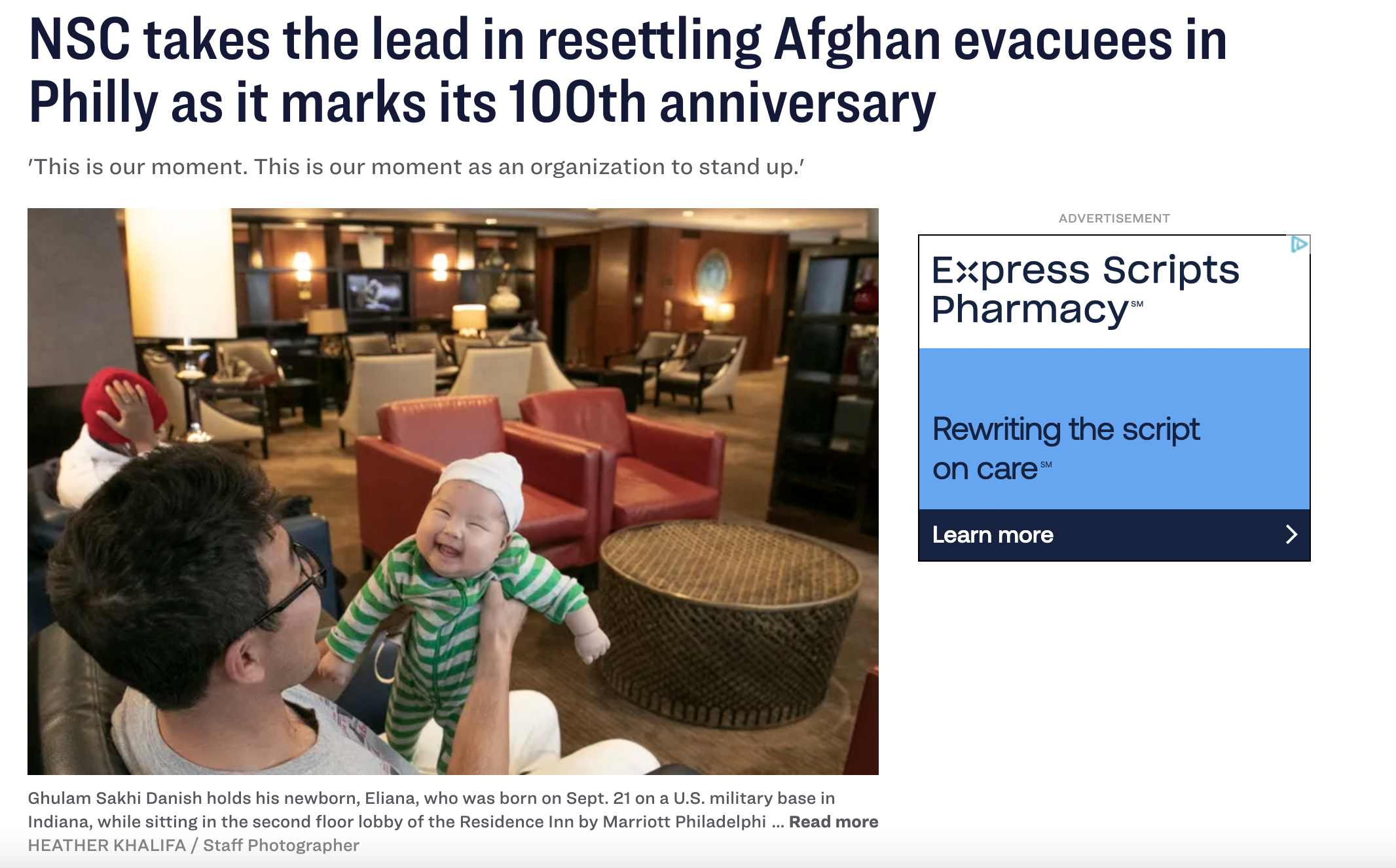 In light of this, NSC has committed to receiving and resettling 500 refugees from Afghanistan. Over the past several months, the Health Team has run pop-up health and dental clinics in the hotel where the clients reside, provided child care, set up a COVID-19 vaccination clinic, and connected clients with preventative health care. We've sought treatment for those experiencing medical conditions as well as those in mental health crises. Further, we began taking part in a Trauma Certificate course focused on the fundamentals of trauma-informed care to clients and patients, including motivational interviewing and creating a safe space based on self-agency and trust. This ongoing experience allows me to be confident in my role and assume responsibility for providing sensitive care to people facing unique barriers to accessing healthcare. These important skills will serve me in my future career in the medical and public health fields. 
My experience at NSC through the National Health Corps (NHC) has shaped the trajectory of my life. While this term has provided great hurdles to overcome, It's forced me to grow both as an individual and a community member. More so, establishing strong relationships with my clients has inspired me to continue fighting barriers that marginalized groups face in accessing health care. Despite the barriers that refugees, migrants, and human-trafficking survivors face in accessing affordable and competent care in the United States healthcare system, it is the work of NHC and NSC that helps me remain hopeful in increasingly uncertain times.