Riding With The Hope Team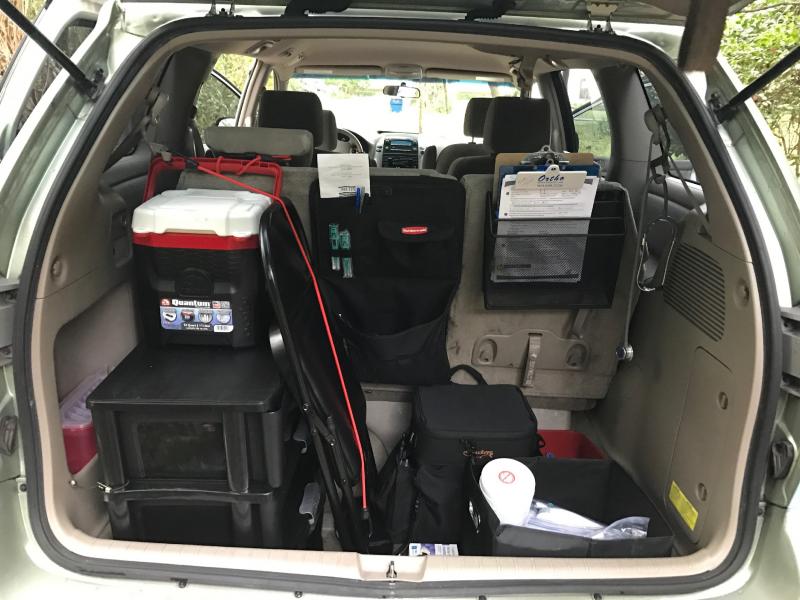 They ride under the cover of dawn, emerging onto Beach Boulevard just as the sun rises above the Atlantic. It's early and James is streaming 80's pop music through the stereo of his 90's model Toyota Sienna. The van is carrying the HOPE (Homeless Outreach Project Expansion) Team. There are HOPE Teams located at both Sulzbacher clinics, and I was fortunate enough to ride with the team from my host site at the Beaches Clinic one morning. Started by renowned psychiatrist Dr. Richard Christensen, the mission of this crew of superheroes is to fill the gap that exists between the clinic in Jacksonville Beach and the homeless shelter located in downtown Jacksonville. The HOPE Team focuses on patient care above all else, providing services to those unable to qualify for and/or afford health insurance. At the Beaches Clinic, James (medical assistant), Belinda (case manager), and Katie (nurse practitioner) schedule visits to see patients living on the street while also dispensing food and hygiene products and attending to various medical needs. Conditions like chronic pain, high blood pressure, diabetes, and arthritis are commonplace in the patients that the team sees. Blood is drawn, vitals are taken, and meds are prescribed and dispensed in "Room Zero" (pictured to the left).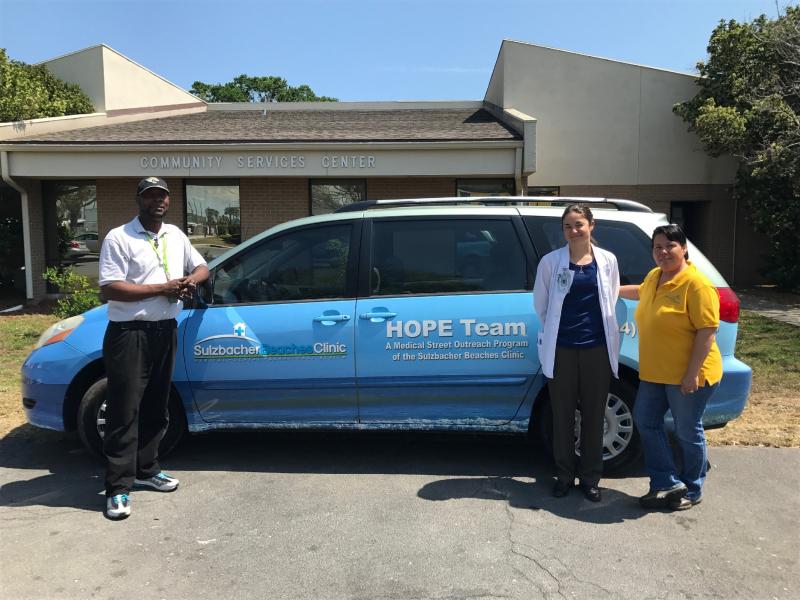 The Beaches HOPE Team (Pictured on the right. From left to right: James- medical assistant, Katie- nurse practitioner, Belinda- case manager) is quite amazing. Room Zero travels from the beach all the way to the St. John's River, allowing them to touch the lives of a whole host of patients that are genuinely grateful for the care they receive. With that said, it is not initially an easy task. Rapport is built slowly and gradually. The process of establishing trust with patients is a difficult one on the street. Patients are weary of the unwanted attention the van may attract, so the team takes care to park a bit away from them. During initial encounters, a patient may give only 10% effort toward achieving a better life: reducing substance use, following their medication regimen, etc…. So why does the Hope Team continue to pursue its mission? One may ask, "Aren't they promoting homelessness?" It's a valid question. The fact of the matter is they cannot change the reality that their patients are living on the street. Many want to remain where they are because they have grown comfortable in their situation. Therefore, it becomes the HOPE Team's job to take care of their patients just as they would be taken care of if they had a permanent address and were being seen at a clinic. It is only after time has passed and more trust has been established that James (medical assistant) will offer shelter services to his patients with the hope that they will take the opportunity to build a better life for themselves. If patients decline, the HOPE Team continues to provide services because, no matter what, their job is to take care of people. Isn't that the reason why we all want to go into healthcare?
However, it is too often the reality that the healthcare system in this country suffocates those with the best of intentions. It can make patients less important than insurance claims and charting, leading to disillusionment and burnout in health professionals. What the HOPE Team tells us is that it doesn't have to be this way. If you are passionate about a specific area of healthcare, you can find it. It is possible, sometimes via nontraditional means, to spend more time with patients and focus on their needs rather than those that a bureaucracy demands. There is HOPE for a meaningful career in healthcare; don't be afraid to go out and find it.
---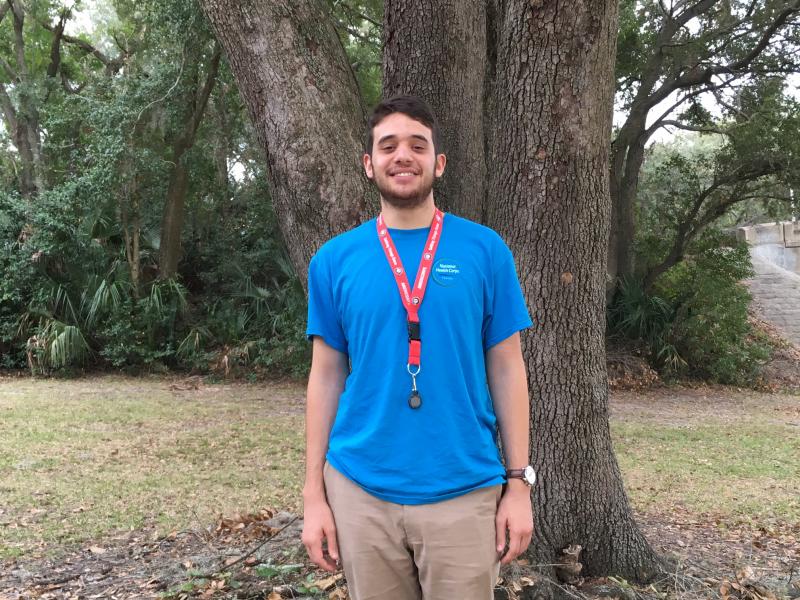 This blog post was written by NHC Florida member, Scott Berman.
Scott serves at the I.M. Sulzbacher Center- Beaches Medical Clinic as a Patient Navigator.