National Health Corps (NHC) Community Health Fellowship is an AmeriCorps National Service program that recruits, trains, and places 40 individuals in resource-limited organizations in their communities called "host sites." All members must be residents of the communities where their host sites are located. 
These NHC members help build healthy communities by providing essential health education and access services to individuals in communities plagued by histories of racial and economic inequities, while while receiving learning opportunities with health, public health and equity experts ,and workforce development in three key public health roles-- community health worker, digital health navigator and/or medical interpreter. At the end of the their term of service, members will be eligible to apply for a state certification and/or other relevant recognized certification in their communities in these professions.  A key priority for the NHC program is to eliminate health disparities and the underlying structural oppression* that perpetuates them.
The National Health Corps fosters healthy communities by connecting those who need it most with health and wellness education, benefits, and services, while developing tomorrow's compassionate health leaders. 
NHC envisions a nation where all people have the access to services and knowledge necessary to lead healthy, productive and fulfilling lives.
Decrease health disparities through addressing social determinants of health, including underlying structural oppression in communities plagued by histories of racial and economic inequities;
Provide community members workforce development in community health worker, digital navigator and medical interpreter roles for a culturally representative, well-trained public health workforce
Improve organizational efficiencies, community engagement and reach of services addressing social determinants of health.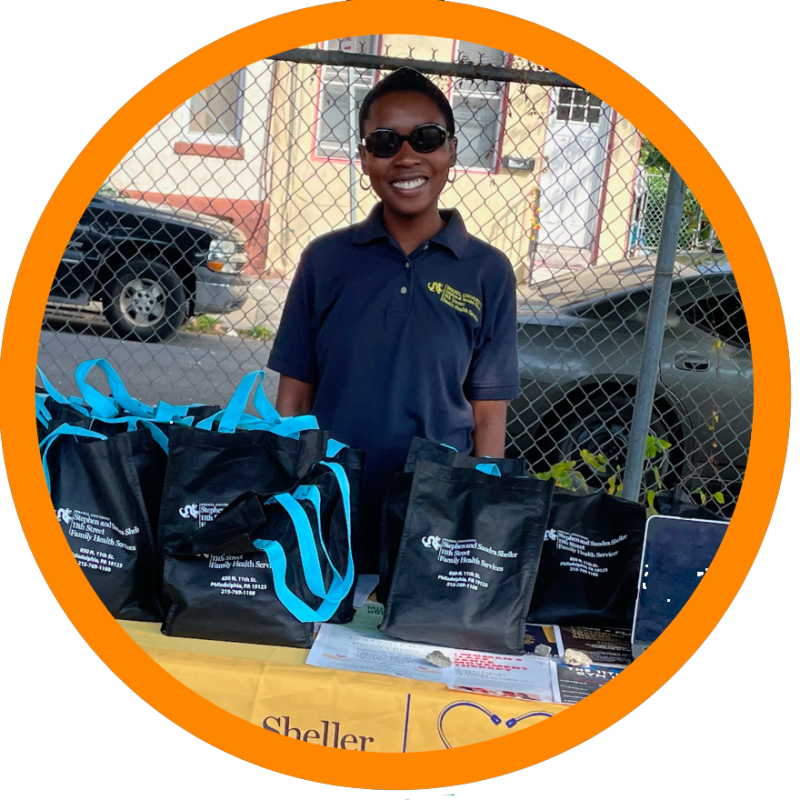 NHC's Impact
National Health Corps members join a group of more than 1 million dedicated individuals who have made a commitment to strengthening and serving their communities through a variety of AmeriCorps programs since 1994. Every year, more than 150 National Health Corps members provide critical supports and services to thousands of people across the United States.
Where NHC Community Health Fellowship Serves
The NHC Public Health Workforce Development Corps has operating sites that administer the program in Central California, Delaware, Northeast Pennsylvania Philadelphia and Southern California Inland Empire. NHC members serve at 40 host sites in these communities, which include community and school-based health centers, county health departments, hospitals, and nonprofit and community-based public health organizations that experience challenges due to budgetary constraints and new demands for expansion and transformation of delivery systems. NHC members will produce significant and unique contributions to host sites' existing efforts to improve health outcomes in underserved communities by engaging in activities that confront community health needs, but would not otherwise be possible due to the lack of adequate funding, staffing, and resources at their host sites.
NHC's History
NHC is an AmeriCorps program with a long, proud history. Over the past 28 years, more than 2,500 NHC members have completed more than 2.6 million hours of service. At a time of unprecedented need and severely limited resources, NHC members have the opportunity to make lasting contributions in the communities in which they serve. 
NHC is one of the original AmeriCorps programs funded by AmeriCorps. The NHC grew out of a program first funded in 1994 by the Corporation for National and Community Service (CNCS) and the Health Services and Resources Administration (HRSA), a division of the U.S. Department of Health and Human Services, which served as the coordinating agency. Three sub-grantees in Chicago, Philadelphia, and Pittsburgh, then known collectively as the HRSA Health Corps, were the founding sites of what has grown into the NHC. In 1997, through a planned transition, the Allegheny County Health Department became the direct grantee of CNCS, issuing sub-grants to Philadelphia and Chicago and assuming the coordinating responsibilities of the NHC Parent Organization. At that time, the program name was changed to the NHC. 
During the 2003 program year, the NHC was temporarily shut down when CNCS was forced to temporarily reduce funding across its program portfolio. However, the three original operating sites were determined to continue their collaboration and re-applied for funding in the following cycle. They were successful in receiving an operating grant, which included funding to support a new site in Florida, and re-established operation of the NHC in 2004 with the Health Federation of Philadelphia as the CNCS direct grantee and NHC Parent Organization. 
In 2022, NHC has grown to branch into two collaborative programs:  NHC Public Health Leadership Corps and NHC Public Health Workforce Development Corps that   include 11 operating sites in Central California (2), Chicago, Delaware, Florida, Northeastern Pennsylvania, Philadelphia (2), Pittsburgh and Southern California Inland Empire.